Face wash gels, one of the most important products you should have in your medicine cabinet or make-up bag, are highly sold products in the beauty category of Amazon. These popular skin care products prevent your face from drying out, provide deep cleaning after make-up and allow your pores to breathe. This very essential material is recommended to be used before going to bed after every make-up, but in this way, your make-up will not age your skin. Let's read this article and check out amazon's best-selling and loved face washes.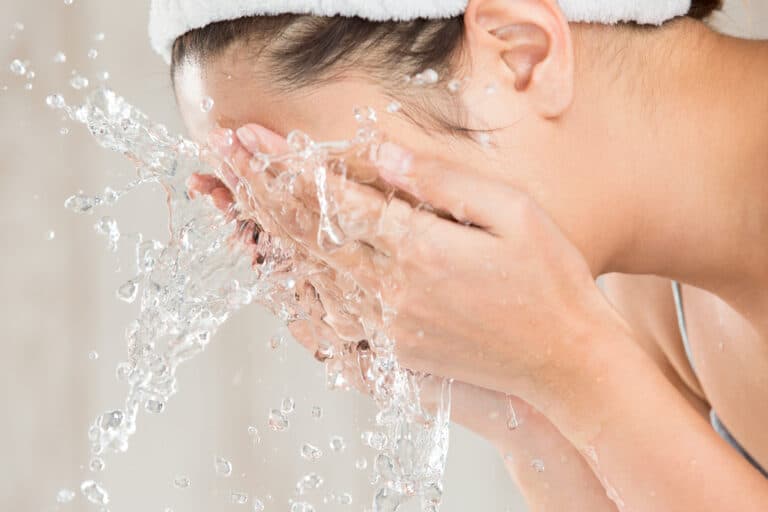 CeraVe Hydrating Facial Cleanser | Moisturizing Non-Foaming Face Wash with Hyaluronic Acid
Containing hyaluronic acid, ceramides and glycerin, this specially formulated gentle cleansing lotion helps moisturize the skin without losing moisture. It removes face make-up, dirt and excess oil and also provides 24-hour hydration and leaves a dewy, non-oily feel.
Moisturizing facial cleanser with a lotion-like consistency feels smooth while cleansing, even on sensitive, dry skin. The feature that distinguishes this product from other products is that it is completely paraben-free, fragrance-free, soap-free, non-comedogenic, non-drying and non-irritating, which has been approved by the National Eczema Association.
Bioderma Sensibio H2O Micellar Water
It is a highly appreciated product as a compact cleaner. You do not need any tools or products thanks to its water-based cleaner structure, providing instant 99% cleaning even on sensitive skin. This ensures that you save both money and time. Thanks to its light structure, you can clean your make-up and prevent your pores from growing by applying the product both in the morning and in the evening. If you have a sensitive skin you should definitely try this amazing cleanser.
Clean & Clear 2-Pack Day and Night Face Cleanser Citrus Morning Burst Facial Cleanser with Vitamin C and Cucumber, Relaxing Night Facial Cleanser with Sea Minerals
Oil-free, hypoallergenic and non-comedogenic Clean & Clear Day and Night Face Wash Gel, which is available as a set of 2, to gently cleanse the skin without over-drying both morning and night, removes skin impurities accumulated during the night and helps you wake up and start the day fit. Contains an invigorating citrus scent with ginger extract to be. In this citrus face wash gel, which is also made with Ginseng, vitamin C and cucumber extract, vitamin blasts explode during facial cleansing and are uniquely formulated. Besides The nighttime face wash contains deep-sea minerals and seaweed extract that will smooth your skin throughout the night.