How to Make Money as a Kid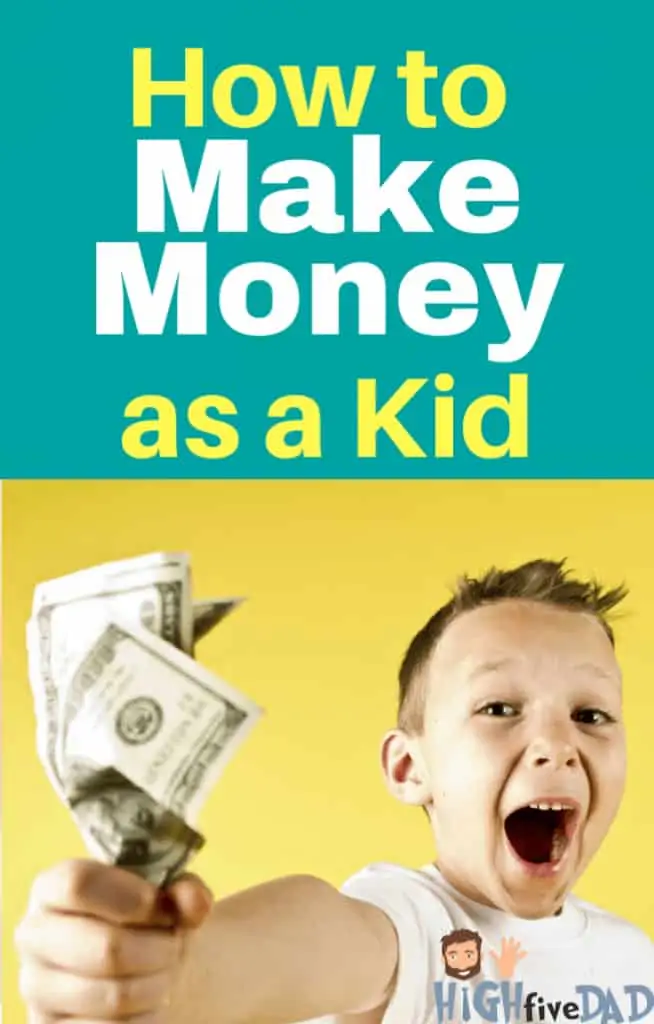 How to make money as a kid is a question that is asked a lot!
If you are a kid reading this you may be asking
How can I make money? I am just a kid.
Here is the thing… there are kids all across the world who take have business ideas at a young age and become millionaires while they are in high school!
Take for example Abbey Fleck. In 1993 she became a MULTI-MILLIONAIRE at the young age of eight for her invention "Makin Bacon". It was a device to microwave bacon in the microwave.
Talk about bringing home the bacon… [Dad joke]
One of easiest and fastest ways kids can make money in 2022
Surveys!!!
No I am not kidding… Literally taking surveys on your phone will earn you cash!!!!
We use SurveyJunkie and make over 500-600 bucks a month! Boom! Talk about making some of the easiest cash ever!
I know I know that's not going to make you a millionaire but imagine taking a survey or two during commercials, when you are bored, while you are waiting…
You are literally making money while you are bored and it's a no brainer.
All you need to sign up is an email address. SurveyJunkie …. easiest money you will ever make. Click the link to sign up and start earning money! It's fast and free.
When you click the link just click join now. The fastest way to sign up is either with your google account or facebook but you can use any email.
Just by signing up you make $2. Boom! Its FREE money. Sign up and start earning some cash!
From time to time, SurveyJunkie closes registrations. Currently it's open. Make sure you sign up fast before they close down registration. I'd register now just to have an account even if you don't start the surveys yet. That way you're in even if they close registration.[maxbutton id="1″ ]
How can young kids make money?
Just because you are young doesn't mean that you can't begin to make money. You can find some fast ways to make money below. If you would like to learn how to make money as a kid, these ways are going to help you.
Here are 70+ ways on how to make money as a kid:
1. Blogging

Ok so easy may not be the right word but I am not sure how else to describe it.
Blogging…
Yup…
Starting my blog High Five Dad was one of the best things I have ever done…
You want to know what else?!?
I get paid to sit on my couch and write articles!
Last month alone High Five Dad brought in thousands of dollars! I know not millions of dollars but seriously, it was easier then mowing a lawn and a whole lot LESS TIME!
Blogs earn money in a variety of ways and you don't have to be a killer writer… as you can tell…
Look around my site.
Bloggers often write on a personal interest that allows them to connect and communicate directly with their readers. Most blogs have a "comments" section where readers can ask their queries with the blogger. Interacting with your readers in the comments section helps establish a connection between the blogger and the reader.
Maybe you're interested in video games. Create a video game review site in which you write about the newest games. Include videos and Boom cash cow…
Maybe you play a sport. Write create a site about football. This could be advice, techniques, equipment, etc. Really there are endless ideas.
Here are the 4 ways that I make money blogging:
Ads- Yup those annoying little things but they pay
Sponsors- People pay me to advertise their business- sort of like ads but more specific
Sponsored Posts- This is when I write an article about a product or service. It's my opinion, but they pay more for it.
Affiliate sales- This is when someone buys something after clicking my links.
Blogs take time to monetize but you can begin creating passive income. That means you will be making money while sitting in class! This site alone brings in over $1000 a month!
Here are some important steps to start a blog:
Pick a blog name. Choose something descriptive for easy composition.
Get your blog online. Register your blog and get hosting and domain.
Customize your blog. Choose a free template and install it properly.
Write & publish your first post. You must have to write and publish posts very frequently for improving your website traffic.
Promote your blog. Use social media to get more people to read your blog.
If you want a more detailed step by step guide here you go: how to start a blog
Yeah… it says "how to start a dad blog" but it applies to anyone.
2. Organize Garage Sale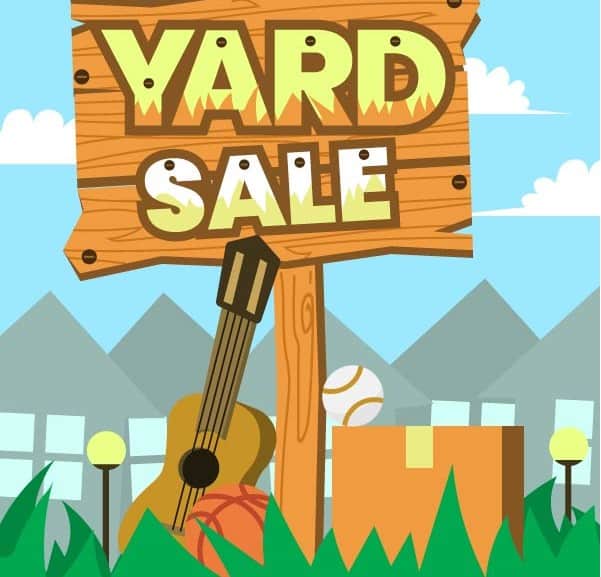 Adults tend to have a lot of stuff in their house that they would love to get rid of. Too many times their lives are just too busy to get rid of it. Partner with some adults doing all the leg work for them. This means pricing the items and creating advertising. Split the profits 50/50.
3. Sell Crafts

Crafts are something almost anyone can begin to sell. This could be bracelets, keychains or more elaborate door hangings. Check out these easy to start crafts that you can begin selling. You can easily make $10-20 per item if you start selling them on a large online marketplace (with your parents help).
4. Walk a Dog

We have two dogs… and I would LOVE if someone knocked on my door and asked to walk our dogs. I would easily pay 5-10 dollars each time. This will save me time, help my dogs get exercise and help you earn money.
Once you get a little older, you can earn up to $1000 a month by pet sitting at places like Rover.
5. Mow Lawns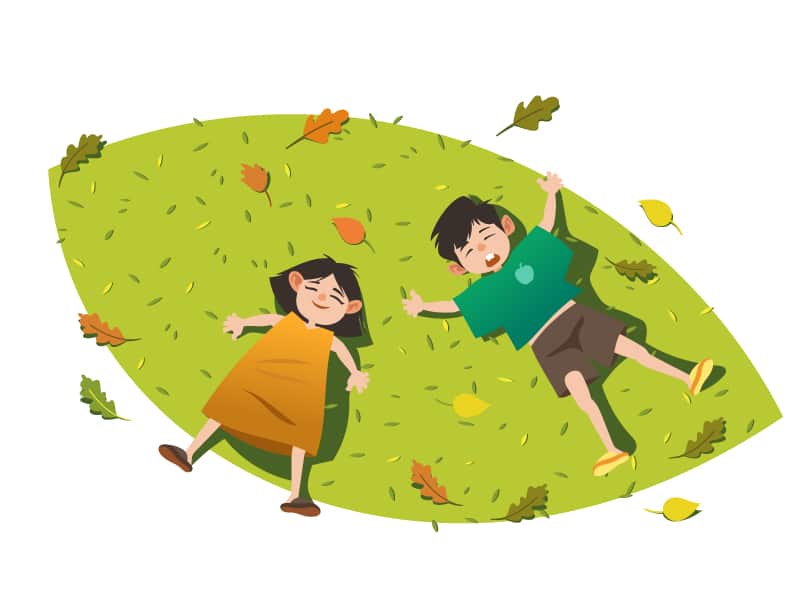 Mowing lawns is one of first side hustles I did when I was younger and probably the MOST common way kids make money as a summer job. Mowing lawns can actually turn into a great business especially if you live in an area that is warm all the time. You can start your business with a simple push mower and can scale up as you get more lawns. The bigger the equipment you have the faster you can cut. You could easily turn your weekends into a profit machine. It's possible to make around $30 per lawn, which would add up nicely if you get a large number of interested clients.
Reminder: Don't expand your network too fast otherwise you won't be able to handle the workload.
6. General Yard Work – weeds, planting, etc

Don't just stop at mowing lawns. As a budding kid entrepreneur begin working on your upsell skills. Let the home know about those weeds in the backyard or how great their lawn would look with a fresh row of new flowers. Use the network from your lawn mowing business to cash in big time. Start handing out flyers and knock on doors (with your parents) to get a lot of jobs and money.
7. Lemonade Stand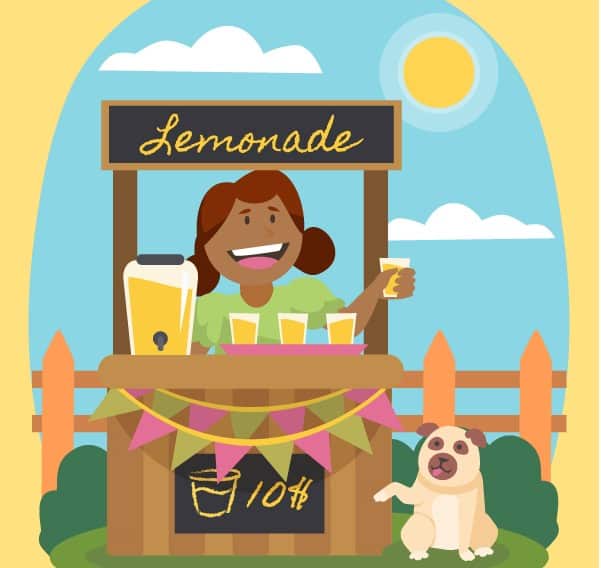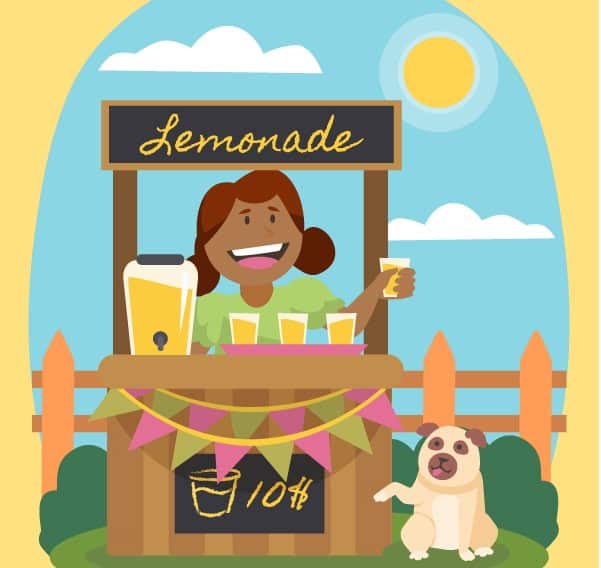 A tried and true side hustle for all kids. Whether it is just nostalgia or if people really like lemonade, this is a great business idea for kids. Adults will easily spend 2 or 3 dollars for a cup of lemonade just because you're a kid! Make sure to pick your location carefully since it will affect the number of sales you can potentially earn. If you plan to setup your lemonade stand in a high traffic area, ask your parents if you need a permit to sell your product.
8. Car Wash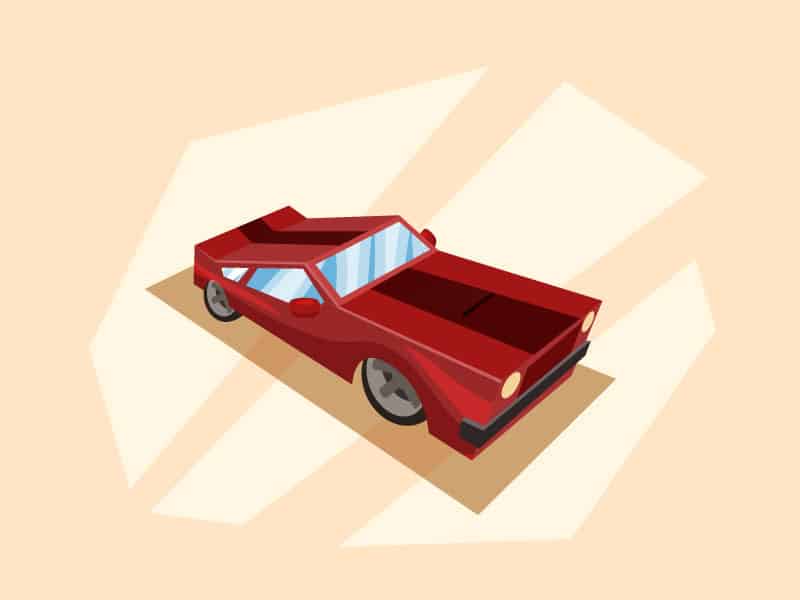 If you are not afraid to roll up your sleeves and use a little elbow grease this may be a great way for kids to make money. Almost everyone owns a car and almost everyone likes their cars to look good. Go door to door in your neighborhood letting them know about your service. You can even get your friends to help start a car wash event. Create some signs and start advertising on the street to get some customers. After you get enough experience, it's possible to earn around $100 for each full service car wash.
9. Can Recycle

In some states this is an EASY way for kids to make money. I am originally from NY and we would search for cans in all sorts of places. Baseball fields, along the streets, or just ask people if we could have them. Here is the reason why… Each can equals 5 cents! Those nickels added up.
10. Farmers Market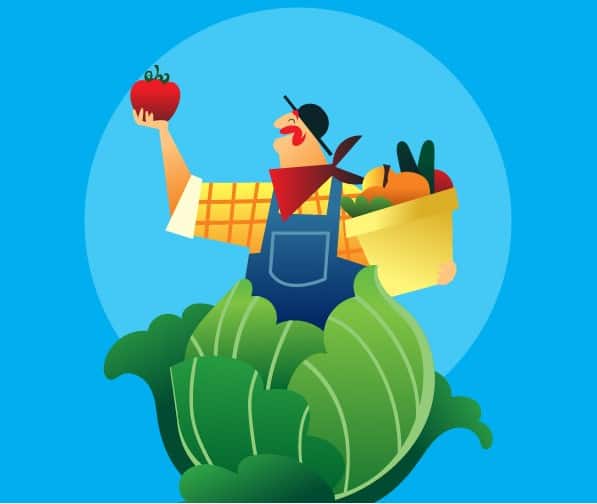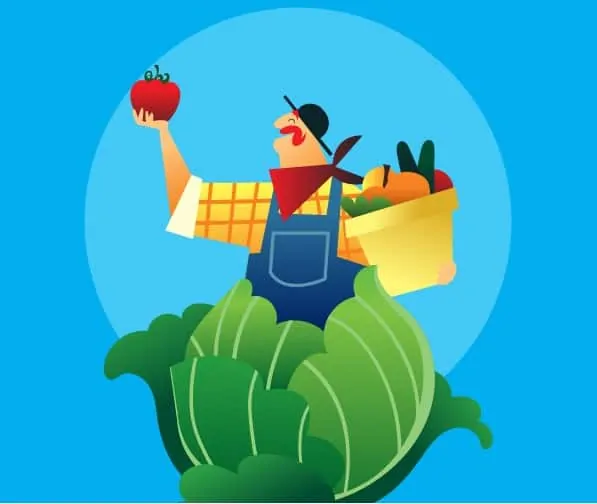 Do you have access to a backyard? How about growing vegetables and selling them at a farmers market. Easy selling vegetables are tomatoes, cucumbers, and green beans. You can even pickle you vegetables so they last longer and can charge more!
11. How to Make a Successful YouTube Channel as a Kid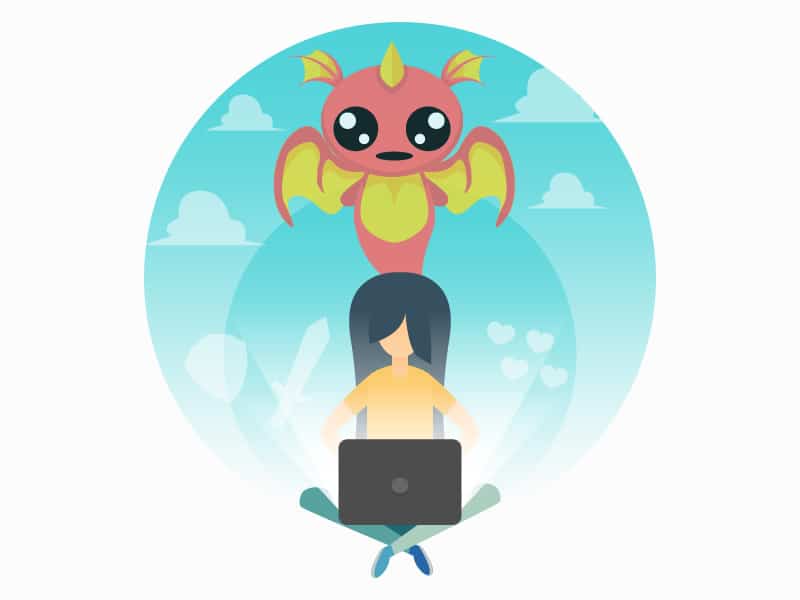 If you want to know how to make money as a kid but you prefer not to work outside, YouTube blogging will be a good opportunity for you. Many people are earning through making content on YouTube nowadays. How can you that? There are several things can you can do… However to make a successful YouTube channel as a kid, you will need to find some good ideas for it. With a successful YouTube channel, you can potentially make more than $3000 monthly. By reading this article, you'll be one step closer to your goal and be able to make money as a kid at home.
Here are ideas for making money as a kid on YouTube.
YouTube Channel Ideas For Making Money as a Kid
Advertising toys: There are many success stories about this on YouTube. You (or your kids) can introduce toys in his channels. Other kids will love to watch it and they will see YouTube ads related to those toys on your channel. This will provide a high click rate to your ads.
Introducing animals: Young kids, in particular, are very interested to learn about animals. If you are visiting zoos with your family on a regular basis, this can be a good YouTube channel idea. Since many kids are interested in watching animal videos, they will like an informative YouTube Channel about it.
Talking about anime and cartoons: Talking about anime and cartoons is another thing you can do. Watching anime and cartoons are favorite hobbies of kids and you can use the advantage of that very well.
You can find more information about how to create a YouTube channel below.
Create a YouTube Channel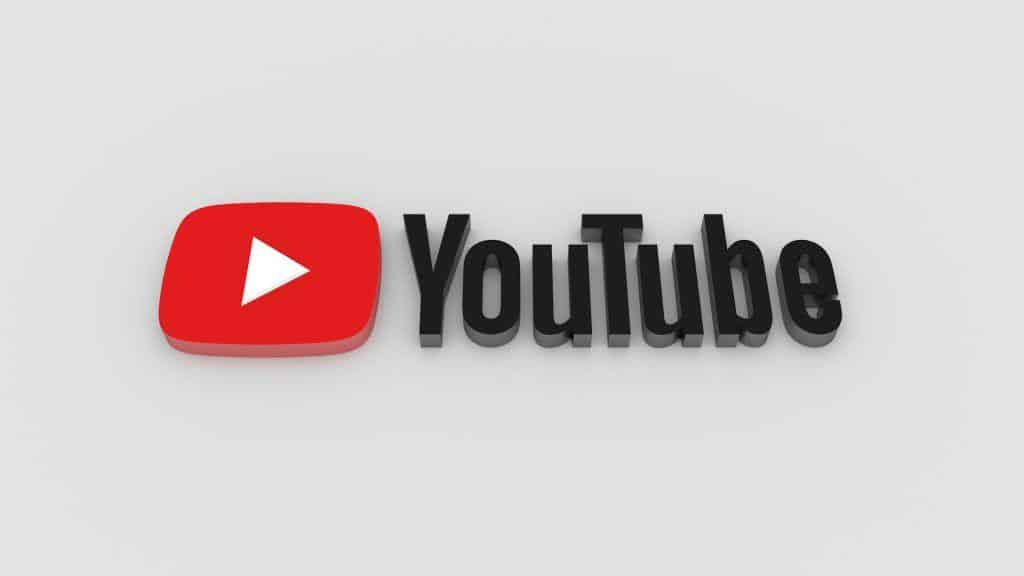 Social media is huge! Being a teenager you already realize that. If you love being in front of the camera, building a following on YouTube might be your way to make money. There are thousands of different YouTube channels that do product reviews or are meant for entertainment. You can make money by becoming an affiliate or through ads.
Start with the basics
The first thing you have to do is create a business channel of your own, which is a very simple task on the YouTube platform.
You can get more information for channel ideas and how to make money as a kid with a YouTube channel in our future articles.
Fill in the About Section
If you are still wondering how to start a YouTube channel that promotes your brand, you can do that on your profile and channel description.
This is the first option you will see after you have created a channel. Here, it would be best if you composed your brand based on what viewers want to see on your channel. This is also a great place to attach links to your website, blog, and other social media networks.
This description will be presented in more than one place on your channel, so be sure to create your best statements and attached links.
Upload your first (official) video
After the completion of filming and editing your first video, it is time to upload it. You will get the upload option at the top right of the screen when you log into your account.
Analyze and Optimize
After uploading your video, you must be conscious about the performance of your channel. YouTube Analytics will assist and guide you properly about the analytical framework for your video optimization. No doubt, it is a powerful tool for increasing web traffic on your YouTube channel.
12. Be a TikTok Influencer

TikTok is all about creating short videos of yourself. The best way to increase the number of followers is to produce entertaining content that displays your personal talents or hobbies. If you love fashion or music, make videos about it. Show your personality and tell your story in the most unique way possible. Engaging with your audience is also important since people are more likely to share your videos if you personally interact with them. Once you get big enough, there are opportunities to present products in your videos for money.
13. Instagram Marketing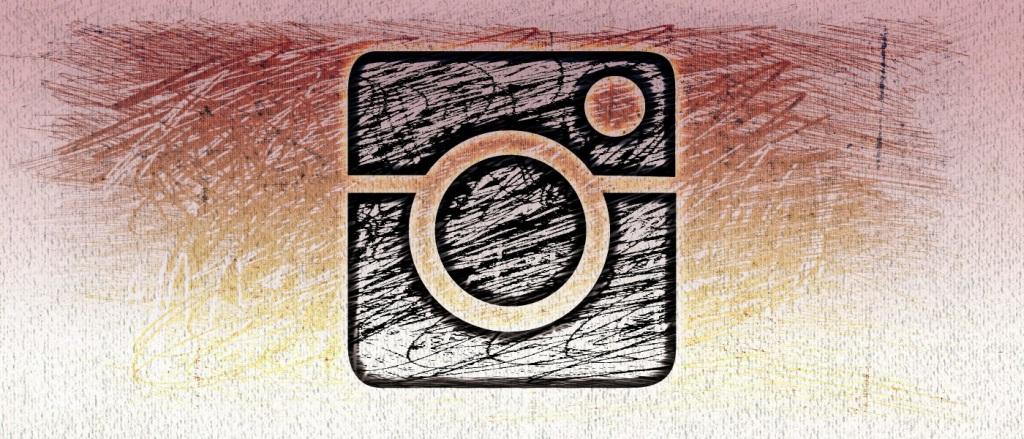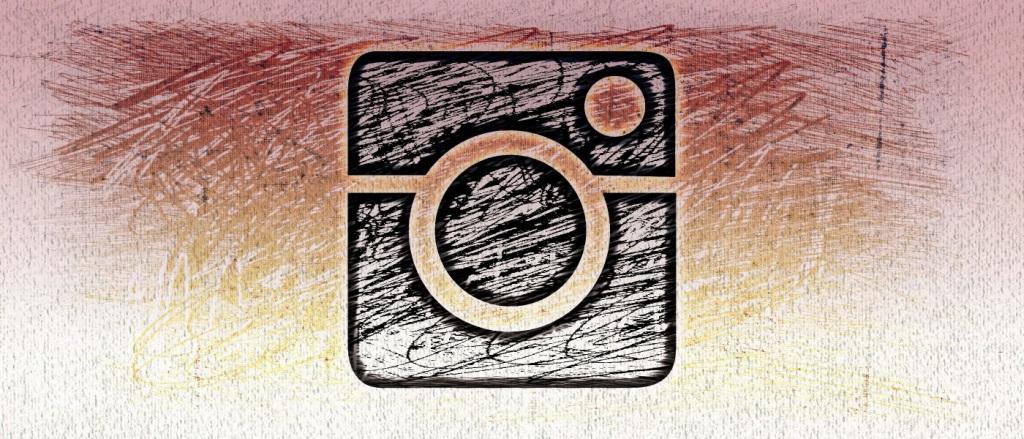 Maybe you are kid that doesn't want to be in a video but you love taking photos. Instagram is used by some of the largest ad marketing agencies in the world to sell their product. If you have a larger following, you can begin selling their products to your followers.
14. Learn to Make Cheap Meals

Saving money is just as important as earning money. Helping your parents cook cheap meals for dinner might earn some extra cash as a reward.
However, the real benefit in learning how to cook is that it will teach you life skills that you can use to promote your Youtube, Instagram, or TikTok account. Having fun and learning about the world of cooking at the same time can be a wonderful experience for all ages. When you teach others the importance of knowing how to cook simple meals, they will respect themselves more and will grow up stronger in the process. The fact that people are so fascinated with it is also a sign of how important cooking is in our society.
15. Become a Professional Gamer

If you want to be a pro gamer and choose it as your first job, you will need to sharpen your skills in one game. In the realm of gaming, only the best and dedicated gamers can consistently earn money by placing high in gaming tournaments. Many tournaments and competitions are happening year-round to get involved in, as part of a team or as an individual player.
Here are top tips to help you on your way to becoming a professional gamer:
Identify your platform and choose your favorite type to master.
Create innovative techniques to play the game in a new way.
Watch and learn from the rivalry of streamers and professionals, then try to connect with them.
Play different tournaments to earn big rewards and prizes.
16. How to Make Money as a Kid with Stream on Twitch

Since professional gaming is too time consuming of a task for most people, there is an easier option for gamers to earn money through live streaming. Twitch is platform that emerged to fill a niche where ordinary people can share their gaming experiences with others. Although it might be difficult to grow your audience when starting out, I still recommend giving it a try since you might be the next great Twitch streamer.
17. Start a Podcast about a Popular Subject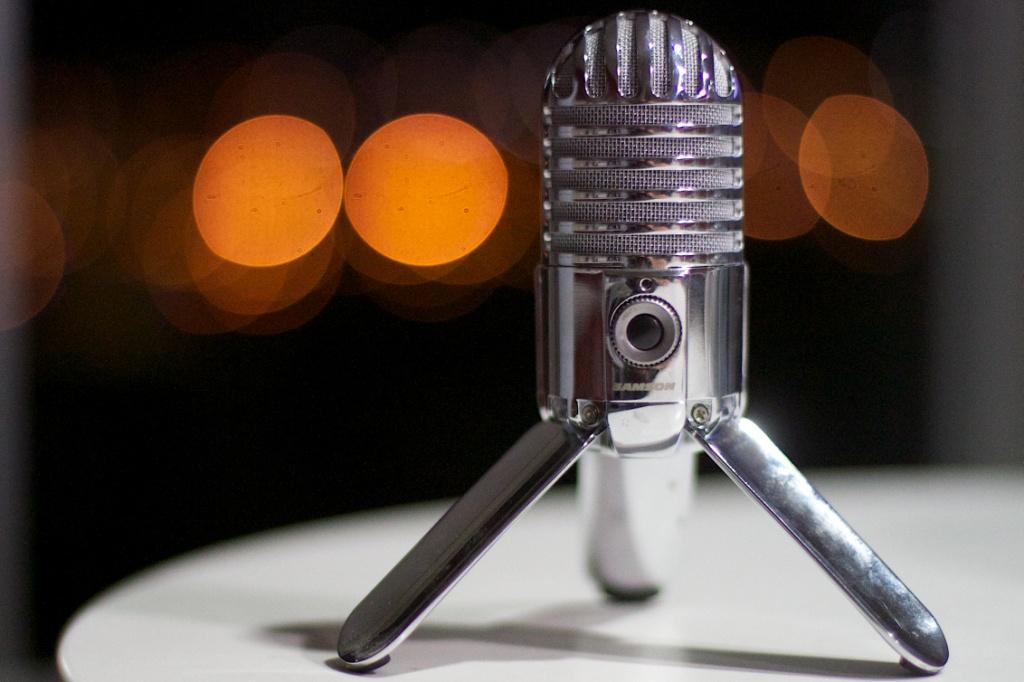 This is one of the more promising money making ideas for kids. You can start a podcast about anything you want from everyday school life and make some serious money from your efforts. I know that there are people who make thousands of dollars each month just from their podcast. If you have decent speaking skills, you could give it a try!
18. Hand Out Flyers for Businesses and Special Events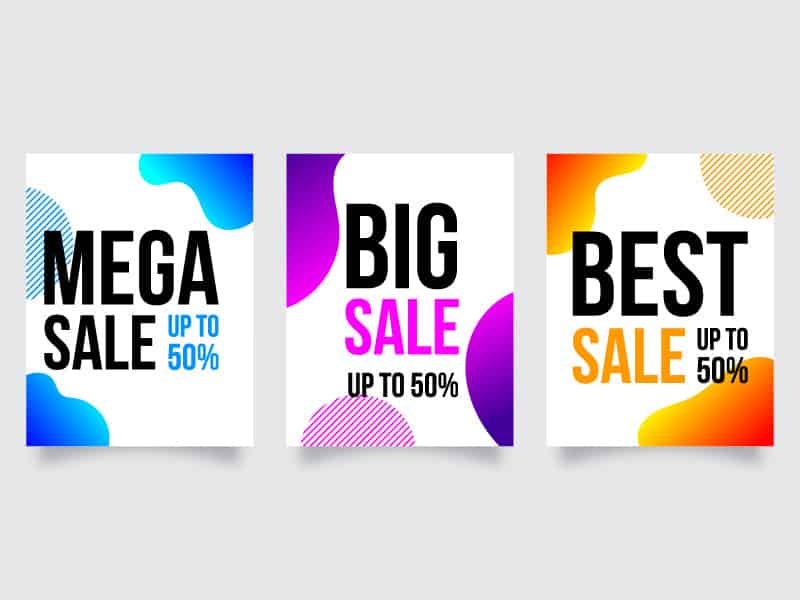 There are several ways that kids can earn money that you may not have considered. If you know a business that is just opening, they may need a bit of a hand getting their new business ready for customers. You could be the one to hand out flyers to people in the area and earn cash from your efforts.
19. Manage a Vending Machine

If your local supermarket needs help with a vending machine, you can offer them your services. You would have to be responsible for gathering all the empty bottles and recycling them. This is not as easy as it sounds but if you want to make some quick cash, you could take on the job.
20. Create Jewelry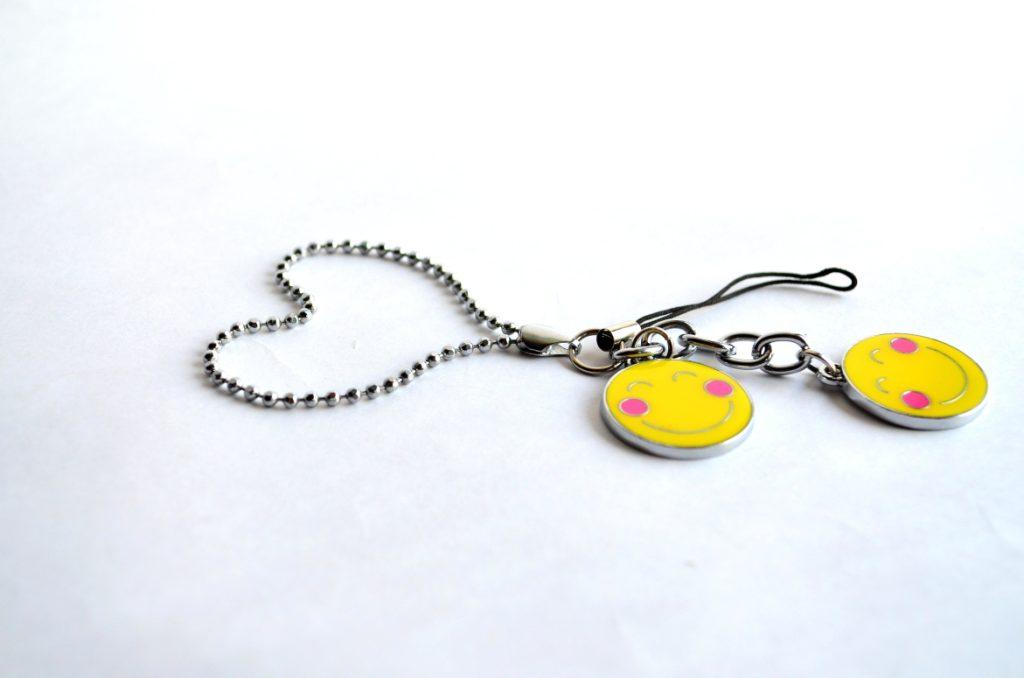 Are you artsy kid? Teens can begin making serious cash by creating unique jewelry sells extremely well online or through places like Etsy. The great thing about creating jewelry is that you can also go to flea markets or art shows to sell your items.
21. Grow and Sell Bouquets of Flowers

If you like flowers, this could be a great way to make money as a kid. It might not sound like a lot but with just a little bit of prep work, you can have fresh cut flowers ready for people to buy. You might do best if you stick with large bouquets rather than lots of little bunches of flowers. Plus, it doesn't really cost much to grow the flowers themselves so it's kind of a low risk way to make some money.
22. How to Make Money as a Kid by Designing a Website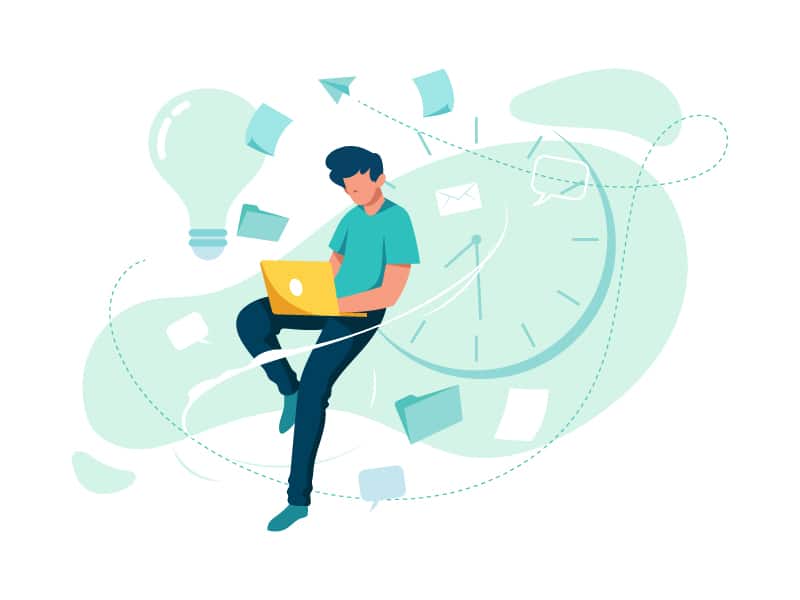 Are you a technically advanced kid? If so, designing websites may be your way to make money as a kid. Small businesses are always looking for websites. Here is a simple way to find clients. Check your local chamber of commerce. Search all the local businesses. Identify all that do not have a website and go visit them. Offer to build them one. For your first client, give them a discount and ask for referrals in return.
23. Sell Off Old Toys

If you have old toys lying around the house that you are going to throw away why not sell them? I know a few people who have organized their toy collection and sold them on eBay. You could probably make $3-5 a piece.
24. Sell Used Books

If you are a avid reader like me, you probably have books lying around your house that you can sell. This requires a little more work and time but could possibly pay off if you have an older set of Harry Potter books lying around.
25. Sell Your Old Clothes Online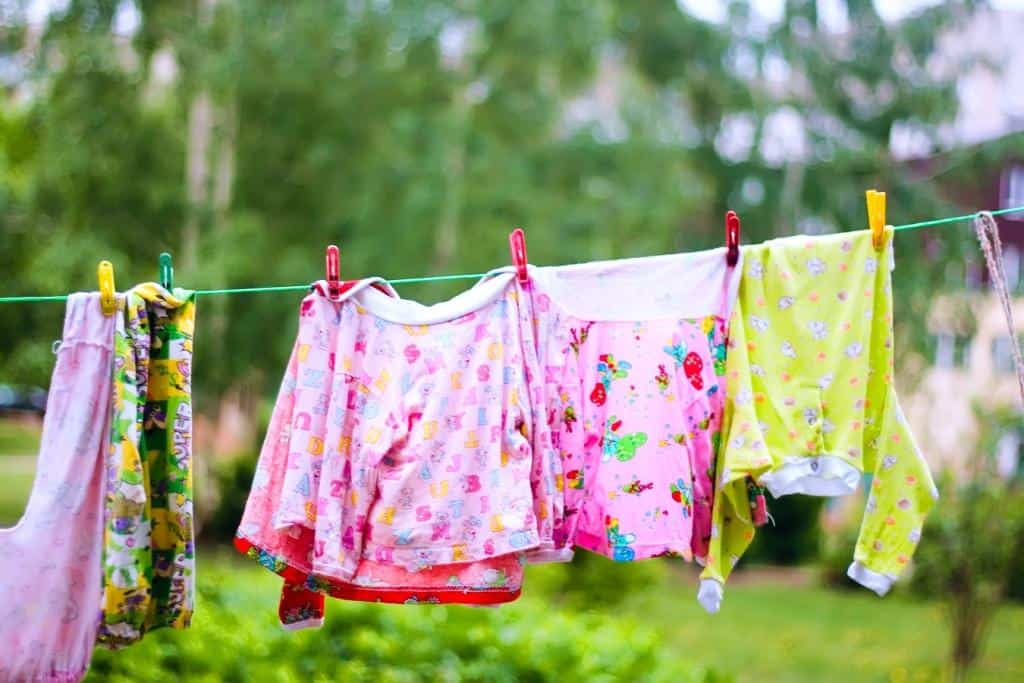 This is one way that I originally thought about making money from home as a kid. I can still remember my mom telling me to bring her my old clothes so that she could sell them online and make some cash.
26. Babysitting
You can make a great deal of money from babysitting. You will need to have enough going on at home as well so that you will have time for this one… but it could be just what you need. Once you get a few regulars, they will provide referrals to more and more parents bringing you more business! It's fun, easy and rewarding.
27. Run Errands
Adults are busy or at least pretend to be. If you know adults who are constantly saying they don't have enough time, ask them what are some things they need done. This might be picking up the kids from daycare, shopping, or doing their laundry. Find services that are taking up their time and offer to do them… for a cost.
Who would have thought that a teenager running errands for adults could earn then money???
But it's true!!!
28. Reselling Bargain Items – Buy Low & Sell High
This is one of the more popular ways to make money as a kid. If you know how to hunt for deals and have some cash available to buy small ticket items, you can earn quite a bit from selling them at a profit. You can get a decent amount of money just for your insight on a specific market. For example, there are people who buy and sell gaming accounts they find online.
29. Removing Stains From Clothes
If you're down for cleaning then this seems like a great way to make money as a kid. Using a cloth and some washing up liquid on an old toothbrush or nail brush, you can make around $10-$20 per stain. This could be done on your own or with a little help from your parents or family.
30. Draw/Sketch on Your Free Time
I actually didn't know that there was money to be made from drawing. So if I was this young kid, I would be definitely selling my art at my school and online. There are people with hundreds of thousands of dollars a month in revenue from their artwork. It's really possible to make money as a kid this way.
31. Digitize Pictures for People
If you have a lot of photos that need to be scanned, you could get paid to digitize them for people. You just need to make sure that the people who need the scan are willing to pay you.
32. Make Digital Scrapbooks
If you're good at putting together scrapbooks, you could make money as a kid from them online. Create a profile on a digital scrapbook site and use your imagination to come up with some unique ideas. Pitch ideas to people you know that would be interested in getting a digital scrapbook of their children and get easy cash!
33. Give Music Lessons
As an expert on a specific subject or hobby, you could give music lessons online to students across the country. You can choose the schedules that work best for you and get paid to teach people how to play a musical instrument or do something else with music!
34. Play in an Online Band
If you and your friends know how to play musical instruments, there is a decent chance that you could start a band and play music for people online. As long as you are willing to put in the time and effort, there is potential to make a decent profit from this since you're really just playing music for fun.
35. Give Swim Lessons
If you have a swimming pool or the ocean nearby, you can offer swimming lessons to kids and adults. It may take a little time to get going but once you do, it could be a great way to make some cash from home. You don't have to be an official swim instructor either!
36. Tutor on Academic Subjects
As a teenager, a simple way for you to make money is to tutor. You have access to a huge audience… your school. If you don't feel comfortable tutoring someone your own age, you can tutor someone in middle school or elementary school. As a kid you can easily charge 20 dollars an hour or more!
37. Writing Term Papers
You can make money as a kid from writing term papers online. I wouldn't encourage you to do it because it's time consuming, but there are people who make a living just doing this. If you have the time to kill and just want to make some easy money, this could be your golden opportunity.
38. School Newspaper
A great opportunity for kids to earn some extra cash is to form a newspaper. Many schools have a newspaper. This is also an amazing way of getting to know your fellow students! This can be a fun way for kids to connect with each other and learn how they can start new friendships.
39. Cut Hair
This is a super hard hustle to get going with but it's definitely a great idea if you can make it work. You could start by offering hairstyles and haircuts to your friends and family before expanding to strangers. I wouldn't recommend going to local beauty schools or anything like that because you would have no experience and the risk of failure is much higher. However, if you have enough practice cutting hair at home then this could be a perfect opportunity for you!
40. Washing windows
If you live in a neighborhood with many houses, my suggestion is to wash windows for money. This can be done if you have cleaning supplies for it already. You would make $10-20 per house depending on how much work is needed.
41. Clean Houses
This is a significantly harder hustle than just washing windows and takes more energy. However, I have seen people make great money from cleaning entire houses. It's not crazy to charge $50-100 an hour for the service!
42. How to Make Money as a Kid (Teen) Landscaping
Whether you use your lawn mowing business as a network or if you just go door to door, landscaping is a highly profitable business for teenagers. If you are willing to learn and put in time you can easily make thousands of dollars each month.
43. Handyman
Are you really good at fixing things? Some teenagers sell their handyman service for serious dough. People, my mother in-law included, are always looking for a good handyman. This means you might help them clean the gutters one day, help them take down the storm shutters the next, or even do small house repairs. This is a profitable business for teenagers because you can set your own price.
44. Assemble Furniture
Assembling furniture doesn't seem like much of a side hustle… however, you can make money as a kid doing it. There are MANY tutorials on how to do this online and with books. It takes time but if done right can make you some easy money as a kid. You can charge by the hour and quickly get paid when the job is completed.
45. Paint House – inside and out
Do you want to know what I hate to do?!? Paint the walls inside our house. We update our colors once every 4 or 5 years. Sometimes it's a brand new color, while other times it's just to fix spots. Becoming a painter is time intensive but extremely profitable.
As a teenager, painting can be a great way to make money!!!
46. Paint Doors
Maybe you don't want to spend 2 or 3 days painting an entire house. One service you can offer as a teenager that will easily make you money is to paint their front doors. Everyone who owns their home wants their house to shine. The first thing that people see before they come into a house is their front door. Offer to update the color or just repaint sections.
47. Paint Fences
Maybe you don't want to spend 2 or 3 days painting an entire house. One service you can offer as a kid that will easily make you money is to paint their front doors. Everyone who owns their home wants their house to shine. The first thing that people see before they come into a house is their front door. Offer to update the color or just repaint sections.
48. Make Your Own Computer Games
Are you a genius at playing video games and know how to code? If so, this could be your way of making money as a kid. You can try to build games and sell them… or even better… sell them online using sites like Amazon's game development program. The program will allow you to sell apps for your games which is where all the money is.
49. Teach Students Coding
Similar to tutoring. If you have technical expertise in a subject such as coding or building websites, you can teacher others to do that. Rather than building websites, you can have a class teaching others to do that and charging them.
50. How to Make Money as a Kid (Teen) by Upgrading Computers
One of my favorite pastimes as a teenager was to take apart computers and upgrade them. I didn't realize until I was an adult that there is a lot of money in this. You can buy the parts wholesale or on Amazon and then mark up the prices to upgrade computers.
51. How to Make Money as a Kid with Survey Sites:
Surveys… who doesn't like taking surveys? Completing surveys won't make you a teenage millionaire but it will give you extra money each month. Some websites pay in rewards instead of cash. You can however use those rewards to get giftcards which can be used like cash.
There are a lot of survey sites to use. Here are some to try.
Pinecone Research
Harris Poll Online
52. Social Media Manager
15 years ago this job didn't really exist. But in 2022 if a business doesn't have a social media presence they are behind the times. Instead of spending your times flipping through Instagram or Facebook, you can manage a business's account. That means you would get paid as teen to post on Facebook, Twitter, Instagram and interact with their customers!
53. Rent Out Your Video Game Collection to Other Kids
There are people who use video games as their way to earn money from home. You can rent out your video game to other kids or you can trade some of your games for a different one that you would like. This is only going to work with certain types of video games, but it might be enough of an opportunity for you.
54. Sell Used Items for Other People
Are you kid who knows someone that has 3 iPhones and a couple of old iPads lying around? What about clothes that they don't wear anymore. Take some of their unwanted items and offer to sell them for a fee. There are ton of sites from eBay to Craigslist to even Facebook. Selling unwanted or used items is a fast way for kids to make money.
55. Birthday Kid Parties – Clown, Magician, Singer, Entertainer
Being an entertainer is side hustle for all ages. Whether you are a singer, magician or just like making people laugh, you can turn all of those into profit by selling event packages for birthday parties or events.
If you are an outgoing teenager, then this method of making money is for you!!!
Being a clown or singer may not be for every teen but it is a fun way of earning an income!
56. Face Painting at Carnivals
Now this may be limited to towns that have carnivals or fairs often. However, being a skilled face painter can be very profitable. As a teen you may be able to set up your own stand at events such as fairs, carnivals or even sporting events!
57. Balloon Animals at Restaurants
We recently went to a restaurant where they had a person going around making balloon animals for kids. The balloon animals were free… tips welcome. I asked the balloon artist "when did the restaurant hire you?" and she told me they didn't. She walked in and offered her services. Explained the balloon animals were free and parents were allowed to tip if they wanted. The restaurant got free entertainment and the balloon artist got free clients. It was a win-win situation.
58. Coaching Kids
Maybe you are an athletic person who wants to make money as a kid. Coaching younger kids might be the side hustle for you. You could easily coach baseball, football, or soccer. If you are an expert in other individual sports such as golf or tennis you could offer lessons.
As an older kid, coaching young kids are not only rewarding but also helps pay the bills. Think about sports that you are good at and see if any of the local YMCA's allow for coaching. This will be a great way to earn money over the summer.
59. Being a Referee
Are you a teenager with thick skin? Ha! I joke…sort of… Being an umpire or referee is an easy way to make money as a teenager. However, you may have to deal with grumpy adults… just a warning.
60. Stand on the Corner with Your Sign
There are tons of people out there who need a job. Stand on the corner with your sign and when people walk by, you can ask if they need an extra hand on a certain task. Or if they have any odd jobs for kids, you can help them out.
61. Donate Plasma
I never heard of this until I did some research for this article. Plasma is used to make medicine. If you are 17 years old and in good health you can donate plasma as long as you have parental consent. For each donation, you can make 50-300 dollars depending on the center that you go to.
62. Donate Blood
This is a simple way to make money as a kid because most blood donation centers will pay you for your blood. You can donate plasma periodically or you can make a once and done donation.
63. Collect, Shell, and Sell Nuts (Almonds, Walnuts, Hazelnuts, Pecans)
I've never really thought of this being a job opportunity before but I can see it becoming one. If you have access to fields of walnuts, pecans or almonds, then you can make a decent amount of money selling these nuts to people who are interested in shelling them themselves. There is something very satisfying about shelling this stuff yourself so there could be enough demand for your services.
64. Bingo Caller
One of my friends did this. He would travel to nursing homes and call out numbers for bingo games. This is especially a good idea if you are a teen who loves interacting with older adults. If you don't make bingo calls professionally, you could charge your family to play bingo at your house!
65. Commission Fee for Bargain Hunting Services
Maybe you are a kid who has a knack for finding bargains. You could easily become a broker and scout deals for your family. This is perfect for those kids who love to save money. If you are able to come up with 2-3 different deals every year then this is pretty lucrative as a kid!
66. Pet Sit
When Michelle and I go on vacation we normally do not bring our dogs. We hate asking our friends and family to watch our dogs, so we normally just pay someone to come watch our dogs. For us that means feeding them twice a day, taking them for a morning and afternoon walk, and letting them outside a couple times a day. If you are a teenager who loves animals this might be a great way for you to earn money.
67. Scooping Dog Poop for Neighbors
It's definitely not as clean compared to walking dogs, but there is legit money to be made scooping up dog poop. This is definitely not for the weak of heart but if you like animals and want to take on some responsibility, then it could be just right up your alley. There are people out there who make a good income from dog walking and poop scooping. Don't believe me? Go ahead and google "poop scooping jobs" and see what you get.
68. Raise Your Own Pet
Maybe you love puppies or kittens. You could easily raise your own and sell them. Of course, if you are an animal rights activist you probably don't want to do this but it can be a good way to make money for kids.
69. Raise Feeder Bugs for Pet Food
If you can feed them, you can sell them. Raising feeder bugs for pet food is one of the more viable money making ideas there is. Put up a little farm and collect the bugs before they get a chance to fly away in search of food. Keep them captive for however long it takes until they're big enough to sell. You could grab a few easy shelled bugs and sell them as feeders, too if you know how to cook with crickets or roaches!
70. Odd Jobs for Teens
Just because you are a teenager doesn't mean that you can't use any of the previously mentioned ways for young kids to make money. Those methods will work for you to!
Have you ever heard of gigs? These are usually one time jobs. For instance during the state fair you might be able to pick up a gig as a parking attendant or possibly an extra in a movie. Feel free to search Craigslist for a whole variety of gigs that pay you for a service. Teens can really begin to bring in cash and make money doing these odd jobs.
The best part of these odd jobs for teenagers is not only the money it will bring it, but it gives you a chance to learn what you like to do.
How to Make Money as a Kid in the Summer
You've probably never heard of the term "jobbing." This is where you work when you need money, but you don't necessarily want to work for a full-time job or a task to get paid. You don't have to wait until winter to get a job and start making a little extra money at summertime. Sometimes parents will tell their kids that they can earn some extra cash working odd jobs outside. The type of outside jobs available will depend on where you live so ask others in your area for detailed ideas.
How to Make Money as a Kid in the Fall
You'll need to be prepared to sweep for a few leaves, but making money picking up leaves on your neighbor's property is still a great way to make some cash. The key to fall jobs is that they don't require you to be outside as long as the summer or winter jobs would. Instead, you'll have some breaks throughout your day. As long as it doesn't rain, you should be fine!
How to Make Money as a Kid in the Winter
One of the most unique ways to make money in the winter is helping your neighbors shoveling snow on their driveway. It's going to be extremely cold outside so make sure you have proper clothing before you start shoveling. Also, shoveling is time consuming so you should take breaks every 20 minutes or so. It doesn't always need to feel like a job since you can use break time to build a snowman or throw a couple snowballs at your friends.
The best way to earn money in the winter is to start your own internet projects. We've already covered the different ways to make money as a kid online so make sure to review our article for more information.
How to Make Money as a Kid in the Spring
Anyone who likes to golf knows that there are tons of golf courses out there. It's not that hard to get a job as a caddy or part time employee at a golf course during the spring. You'll have breaks while waiting for the next hole to be finished and you won't be cold!
Benefits of Kids Making Money as an Entrepreneur
Of course the first benefit is having your own money. However, making money as a kid provides a laundry list of other life skills and education that is important.
Becoming a teenage entrepreneur will teach you:
Value your time

As an entrepreneur you will quickly realize that time is your greatest resource.

Always learning

The more you know, the more your time and expertise is worth.

Create a vision and plan

In order to become a successful kid entrepreneur you are going to need to have a clear vision and plan to see it through.

Just do it

Nike's famous slogan applies here. Don't be afraid to take the leap and start making money now.
How to Make Money Fast as a Kid?
The million dollar question that most kids have is…
How can I make money fast?
Well here is the bad news…
Making money as a kid or an adult is rarely fast… You can see some of good fast making money options above. If you would like to give any tips about it, let me know by commenting below.
There are a number of methods above that will help you make money quicker than others but the reality is, it is going to take a while to earn money.
Any time you run across people promising you to make money fast… RUN!
Whether you are kid or teen, making money will teach you how to become more responsible with your money. Take your time and pick a gig or side hustle that you like!
How Kids Can Learn the Value of Money by Working
There is something to say about earning a dollar versus giving someone a dollar. Whether it is chores or an actual job, when a child earns money they begin to develop a respect for money.
Given the importance of financial skills in life, it is important to begin teaching money lessons early on.
Some simple money lessons that kids can learn are:
Waiting to buy
Understanding that money is a limited resource
Money can grow by saving it
These simple lessons will be beneficial not only when you child begins making money but also as an adult!
If you would like your children to make money at home, these are going to be some useful tips for you. You will find several ideas in this article worth introducing to your kids.
If you have any questions regarding how to make money as a kid subject, please make a comment below. I will help you as much as I can.