While it can be easy to get caught up in the excitement of starting a new company, it's important to remember that it can also be an incredibly daunting task. Not only do you have to worry about all the day-to-day tasks and operations, but you also have to make sure that everything is organized and running smoothly from the start. And the key to doing that is to have a good system in place and stay organized from the start. So if you are struggling to get your new company off the ground, here are four tips to keep in mind:
Outsource Your Accounting
If you're not a numbers person, then it's worth outsourcing your accounting and bookkeeping to a professional. Even if you are, it's still a good idea to have someone else handle this important task. These services can take a load off of your plate so that you can focus on what you do best – running your business. As explained by the folks from Padgett Business Services, outsourcing your accounting also gives you access to experts who can provide valuable insights into your business finances which can help you make better decisions about where to invest your resources. Just be sure to choose a reputable firm or individual who has experience working with small businesses.
Have a Good Business Plan in Place
A business plan is essential for any company, new or established. It lays out your goals and objectives, as well as how you plan to achieve them. And it's not just a document that sits on a shelf gathering dust – it's a living, breathing guide that should be updated and tweaked as your company grows and changes. This document will spell out everything about your company – from your mission statement to your target market to your projected sales and profits.
It's like a road map that will help keep you on track as you grow your business. So take the time to create a comprehensive business plan before you launch your company.
Keep Your Paperwork Organized
One of the most important things to do when starting a new business is to keep all of your paperwork organized from the very beginning. This includes everything from contracts and invoices to tax documents and employee records. Not only will this make it easier for you to keep track of everything, but it will also save you a lot of headaches down the road. Invest in a good filing system – whether it's physical or digital – and make sure that everyone in your company knows where things are supposed to go. You can even consider hiring a part-time or full-time assistant to help with this task.
Use Technology to Your Advantage
There's no denying that technology has made running a business a lot easier. There are now tons of tools and applications out there that can help you automate tasks, keep track of your finances, communicate with your team, and so much more. So make use of these tools to help make your life – and your business – run more smoothly. From project management software to customer relationship management (CRM) systems, there's a tool out there that can help you streamline your operations.
And since every business is different, there's no one-size-fits-all solution. So take some time to research the best options for your company and then make the investment.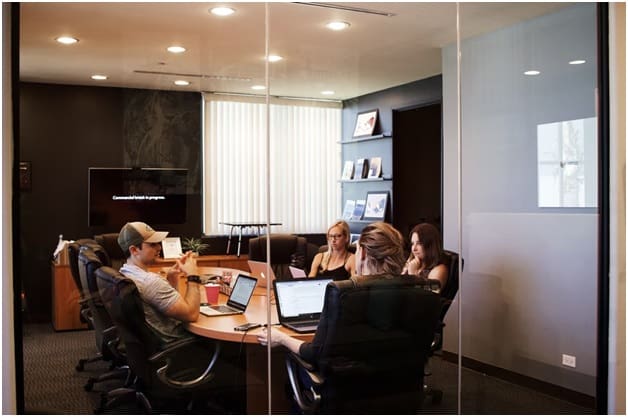 Even though starting a new business can be a lot of work, it's worth it in the end. And by following these tips, you can set your company up for success from the very beginning. So don't wait – get started today and see how quickly your business takes off.