eCommerce is a booming business with lots of opportunities for everyone. However, it is also a highly competitive place where businesses must fight for their survival and stay one step ahead of the competition.
If this situation is familiar to you and you want to know how you can expand your eCommerce business and grow your online presence, continue reading to learn how having your own website can help you on your way to the top.
Better Financial Position
Having a website for your online store can help you reduce your costs per sale significantly. Namely, each platform or marketplace you sell on will charge you a fee because you use their platform. This fee comes as a percentage of the sales you make.
Well, if you create a website for your eCommerce business, you can avoid having to pay these fees altogether because customers will be able to buy your products or services via your website, i.e., on your own platform.
This not only reduces your costs per sale but can also improve your financial position overall, which may enable you to get an eCommerce business loan if you want to invest more in your business and expand it. To learn more about eCommerce business loans, check out this article and see which loan you can get for your business.
Non-Stop Availability
Selling your product or service on one platform only is a big risk. For example, if you want to create a business using the dropshipping model and sell only on eBay, you run the risk of your account being suspended even if you've done nothing wrong. And, seeing as you sell only on one marketplace, you will not be able to generate any revenue until your account is active again or you make another one.
That's where the beauty of having your own website comes in. It allows customers that already know your brand to find you more easily and buy your products directly from your own website. Additionally, owning your online store makes sure that you can keep your business going, especially during periods when you're experiencing issues with other marketplaces.
Stronger Brand Loyalty and Recognition
The biggest portion of revenues for eCommerce businesses comes from repeat sales. It is easier and cheaper to sell to existing customers than attract new ones. That is why creating loyal customers is essential.
With having your own website, you are in charge of creating loyalty programs and rewards for your customers, enticing them to come back to your business. Also, you impact customer satisfaction directly through your website, which enables you to connect with them and further solidify your brand's position n in their purchase habits.
With a website, you can ask customers to sign up for your newsletter so you can send them custom deals or packages based on previous purchases, you can improve your engagement by asking them to check out your social media profiles, and you can alert them to any new products you might have more easily. The opportunities a website could create for you are endless.
Private Labeling
By owning the channels you sell on, you can sell whatever you want and label the products and services you sell. This will help you to create your own brand that customers will recognize and will help you build trust between them and your business.
Additionally, private labeling allows you to collect data on your own customers. This can help you improve your business because you will know what your customers want, enabling you to create better products or services that will more accurately satisfy their needs.
For instance, if you have an Etsy shop, you can use your traffic on that platform and redirect it to your website. From there, you can offer better conditions or discounts to customers that buy directly from your website. After a while, they will be more familiar with your brand. Then, you can start labeling your products and offering better solutions with the help of the customer data that you will collect once you transfer your customers' purchases to your website.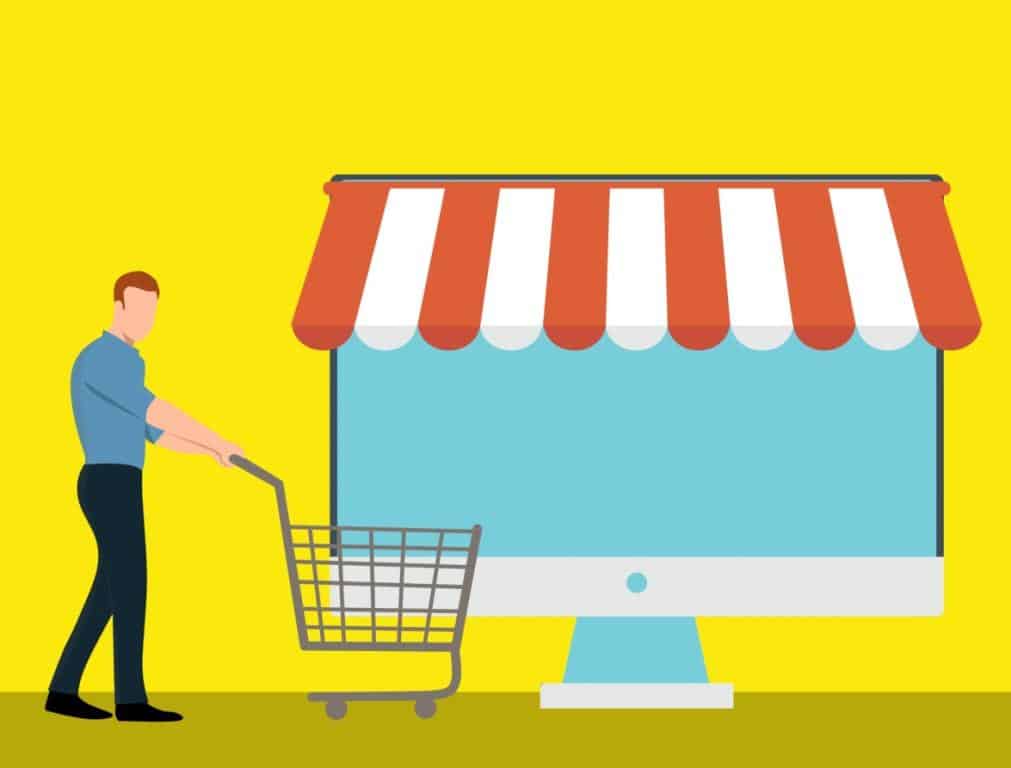 More Marketing Opportunities
Many marketing opportunities are available to you if you have a website for your business. For example, you can partner with a company that makes a complimentary product to yours and boosts revenues by either selling both products as a package or by giving your customers a special discount for the other company's products.
This will bring value to you and your partner and increase your business' visibility because your partner will also promote it on their website. It's worth noting that this type of cross-promotional marketing cannot be obtained through a third-party platform because you do not have the freedom to make these types of deals without the interference of the platform.
Improved SEO
You use SEO or search engine optimization to increase the visibility and traffic of your business. By optimizing your website for search engines, you increase the possibility of customers finding it when they search for a certain keyword or phrase related to what you sell. This can go a long way in increasing your brand recognition and turning new customers into loyal ones.
Additionally, you can post blogs and videos on your website related to your business, which is a great way to spread the word among potential customers and tell them what your business is about. This can also help you build a relationship with old customers, so it's a win-win!
Concluding Remarks
Having a website for your eCommerce business can only benefit you. It can help you grow your customer base, enter new markets, and improve the products and services you sell. So, don't wait any longer and start building the brand of your dreams!