People are more careful than ever in the modern digital environment. Due to this, many consumers are hesitant to give their personal information to websites they are unfamiliar with. This is particularly true for websites that provide goods and services connected to money and health. Nevertheless, a lot of consumers are also quite careful about their financial decisions. One of the wonderful technologies that enable you to maximize your purchasing experience and safety is SafeOpt. If you don't use this fantastic platform, you will miss out on many of the advantages of shopping with it. Here, we'll go through a few of those advantages so you can decide whether it would be worthwhile for you to give it a try.
What Is SafeOpt?
You may save money when you purchase online with the aid of the marketing network SafeOpt, which has over 175 million customers. In order to keep you, the consumer, anonymous and track your activities while you shop, it creates a special ID. As a result, if you visit the SafeOpt by AddShoppers website, express interest in the content, and then leave, you will receive a special email with discounts from the stores you were looking at. Your personal information is also kept safe and secure by SafeOpt. It accomplishes this using the distinctive user ID created for you upon joining. You can quickly access your data and alter your choices thanks to SafeOpt's policy of never disclosing your personal information to outside parties.
How Does It Work?
Join SafeOpt.com by providing your email.
Shop for anything you need or like.
Obtain verified deals from the brand partners of SafeOpt.
The system detects the device you're using when you input your email and sign up for SafeOpt and creates a secure, private ID. When one of the brand partners notices your device and has this technology installed on their website, they are able to give you specials and deals that aren't normally available to the general public. There will be no more searching for coupons or installing anything; simply a smooth shopping experience filled with pleasant surprises for you.
It Makes Shopping Easier
The convenience of online shopping is its main advantage. You may shop for anything you desire online from the comfort of your home. Even if you have a busy schedule, you can efficiently work online shopping into it because they are open around the clock and available from any place with internet connectivity. You can schedule your purchases around the hours that a physical store is open and ready to serve you. Also, people who work all the time or who live outside the city cannot find the time to go shopping, so they can go online and get everything they need. If you are on the subway and have nothing better to do, just unlock your phone and look for some great shirts you can add to your closet.
No Need to Go to the Physical Location
Since the introduction of internet-based shopping platforms, which made it simpler for people to purchase from the comfort of their homes, online shopping has grown significantly in popularity. These services have been embraced by numerous businesses, and most retailers now provide online shopping for their products. Many companies are not near your home, and you will need to spend a lot of time and money to get to a certain store, which nobody wants, so you will need to find a way to get them, and by using SafeOpt, you will get just that. Access many companies with a click of a button, browse their products and find what you need.
You Can Receive Many Great Things
Online stores typically have lower prices because there are no middlemen involved. In other words, you make your purchase directly from the supplier. Additionally, you can save money when flash discounts are offered, in addition to the free shipping and coupon codes that are only available to you. When you make a purchase from a company, you may receive a variety of gifts, including gift cards, coupons, and other items. Every time there are sales or great offers, you will receive notifications, and you can get some great deals while you are sitting on your couch in your home.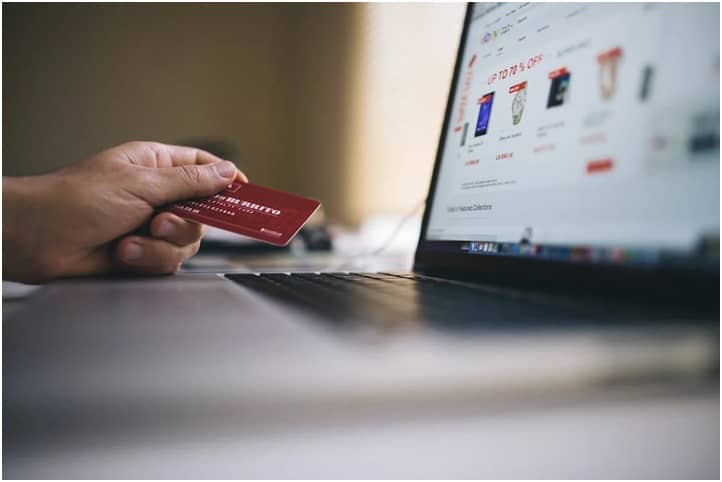 Saving Time and Money
Online shopping might take a lot of time. But with SafeOpt, you can select the finest items for your needs quickly and shop for anything you want in a safe setting, saving you time and effort. There's no need to go through outdated promo codes on unsafe websites.
Since your information is protected by cutting-edge encryption, you may buy it whenever and wherever you want without stressing out about your security. Furthermore, when you buy with SafeOpt, you may benefit from discounts and promotional offers. You may sign up for the platform to get information about new product releases and special discounts. You can also get exclusive discounts and coupons in your account if you buy at a store that collaborates with SafeOpt.
Security
Online shopping is a terrific method to locate and purchase items that are out of your price range locally, but you should exercise caution since thieves frequently use these websites to steal money, steal identities, and damage computers. Because SafeOpt safeguards your personal information when you purchase online, you can feel secure knowing that you are only visiting secure websites. SafeOpt email reviews will show you that this system has a largely positive reputation. Overall, SafeOpt is the best option if you're seeking a trustworthy online shopping assistant. You can easily locate the finest goods for your needs and stay safe when shopping online with the assistance of the shopping assistant.
You may save time, money, and your nerves when you purchase online thanks to the free and simple SafeOpt service. The days of subscribing to every website's email list simply to get one promo code are long gone. Thousands of brands, for whatever type of product you need, cooperate with SafeOpt. No applications or browser extensions need to be installed. Simply enter your email, press a button, and conduct your normal online shopping. It's as simple as that. This post should demonstrate to you all the advantages of using this amazing platform to shop.