Christmas is getting closer and a lot of people are planning their gift list already. If you're looking for the cheapest way to get family and friends gifts, there's nothing better than personalized homemade food gifts.
Here, we will help you with figuring out some amazing homemade food gift ideas for Christmas. Your family and friends will surely be in awe of the gifts you come up with.
Homemade Food Gifts: Best Alternative To Not Overspend On Gifts
Giving your friends and family homemade food gifts is perfect. The best thing about this is that you can easily customize food items as much as you want to add a personal touch to every gift. It's an ideal option for not only people looking for cheap gift options but also those who want to create a great memory for their loved ones.
Let's face it, not everyone can roll out excessive money on Christmas gifts. If you still want to buy more expensive gifts without the budget to do it, then I recommend checking out these side hustles to earn extra cash.
Homemade Food Gifts For Children
Children are one of the most important groups of people you will have to consider Christmas gifts for. If you create the right kind of food gifts for Christmas, they will surely appreciate it. Here, we have listed a few homemade food gifts for children that are extremely scrumptious and festive.
1. Fruit Jellies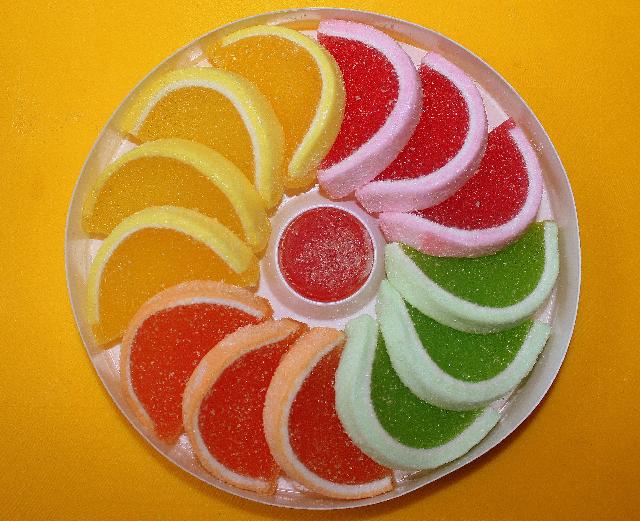 Children like candies of all sorts. Jellies are one of the most high-ranked goodies that they love. Why not make them at home in an inexpensive way this Christmas? You can create a range of flavors, add them to a box, and voila, your cheap homemade food gift is ready for children to eat!
2. Mini Cupcakes
Cupcakes are delicious and they make amazing gifts as well. From the ingredients you get, you're able to make a sizable amount of cupcakes. Personalize them with icing and other toppings, and you have the perfect homemade Christmas food gift ready.
3. Santa Cookies
Next, we have the Santa cookie. Children are extremely excited about Christmas and meeting Santa. So, what's better than adding to their excitement and creating a no-hassle Santa cookie. Use the ingredients you have at home, get some icing, and you're good to go!
4. Almond Chocolate Barks
Everyone loves chocolates, especially children. What's better than to create chocolate barks for them this Christmas? Get your creativity out and add various toppings to the chocolate bark. Add almonds, candies, marshmallows, and any other elements that children will love on their chocolate barks. This is affordable and you can easily find the ingredients everywhere.
Homemade Food Gifts For Adults
Children aren't the only ones you can give food gifts to, adults also love this! Now, let's take a look at some homemade food gift items that you can give to adults this Christmas.
1. Different Types Of Truffles
Truffles are delicious, no matter what kind. Choose from a range of affordable options such as white chocolate, milk chocolate, dark chocolate, and much more. Decorate them to give them a Christmas feel and you're good to go.
2. Sandwich Cookies
Create Oreo style cookies by adding a layer of citrusy cream in the middle and decorate it with your own creative design. This is surely going to add a Christmas vibe to it while also making it the perfect gift!
3. Popcorn Basket
Do your friends and family love popcorn? Create a basket for them and add different toppings for popcorn. Include caramel, butter, salt, and any other topping that they might like. Add a festive ribbon on the basket, and you will surely make everyone fall in love with this great homemade food gift for Christmas.
4. Nine Bean Soup Mix
Winters are all about soup and warm fluids. Why not give your family and friends something that they will make good use of? Pack a bean soup mix for them yourself and write instructions on top for them to make use of. This is a wonderful and delicious offering for others at Christmas.
Homemade Food Gifts Vs Other Options: What's Better?
Let's just take the example of making an almond chocolate bark as a homemade food gift this Christmas. Do you know how much it will cost? $0.69 per gift! How did we come to this calculation? Let's find out.
On average, a chocolate bark will give you 14 gifts and the entire bark will cost your around $9.66. Now, all you need to do is divide the two, and there you have it, $0.69 per bark gift! Doesn't this sound better than the many other options out there such as electronics, games, and what not? Make a wise decision and get your friends and family a cheap yet delicious Christmas this year.