Here in Florida it is about that time…
Can you feel it?
The air is beginning to feel a bit less hot… you know 85 instead of 105… Ha
Its college football season!!!
Wait… I know what you are thinking…
Why is Eric talking about college football. This is a personal finance blog for families not some sports blog…
Ha. Yes, as much as I would love to write a sports blog, this is not one.
But one of the things that Michelle and I run into during college football season is tailgating or watching the game at a friends house.
The typical conversation goes something like this:
"Hey we are watching the game this weekend, do you all want to come over?"
Sure!
"Great just bring a dish to share and it's BYOB…"
Don't get me wrong. I love watching the game with a group of friends and I love some buffalo chicken dip…
But did you catch that one thing in there… Bring a dish to share…
I don't want to be the guy to show up to the party with a stalk of celery or the bag of Doritos that were on sale for buy one get one free…
But I also don't want to blow the grocery budget making a $25 dish every Saturday…
So Michelle and I found some great BUDGET friendly tasty tailgating food…
Cheap Tailgate Food
Taco Tailgate Bites

From GroceryBudget101 Taco Tailgate Bites
These delicious bite size snacks of taco meat, diced tomatoes and cheeses are AMAZING…
Not only are they quick and easy…
But you can use your leftovers to make them…
On Friday nights we make extra taco meat for dinner but then use all the extra toppings that we didnt eat. Every time we had tacos we would have half a tomato left or olives sitting in a can for weeks…
This fixes that.
Bacon Wrapped Sausage Bites

From Call Me PMC Bacon Wrapped Sausage Bites
Ummm BACON….
If you have spent anytime around here you will know that I absolutely love bacon…
These little treats are delicious!!!
Touchdown Cheese Ball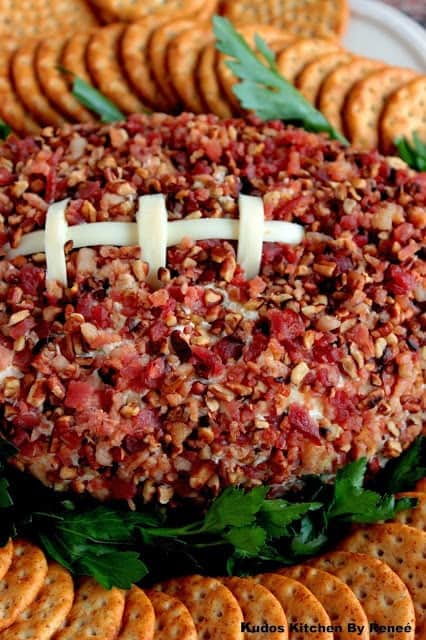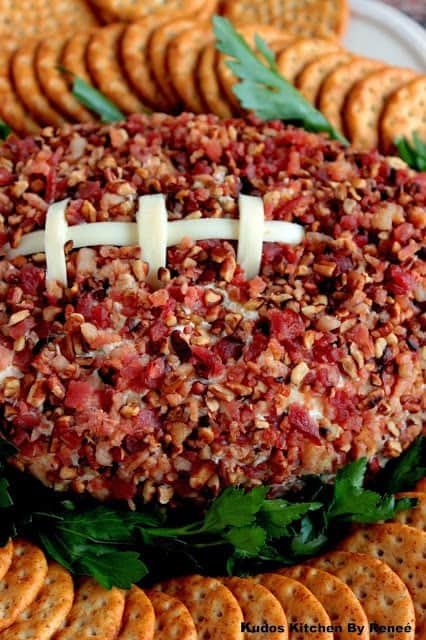 From Kudos Kitchen By Renee Touchdown Cheese Ball
What is better than bacon???
Ummmm Cheeseee and BACON….
This cheese ball is sooo good. It takes about 15 minutes to make and includes all sorts of cheeses. We try to buy the store brand cream cheese and substitute the different types of cheeses based upon what's on sale.
Peanut Butter and Jelly Crackers

From Kudos Kitchen By Renee Peanut Butter Jelly Chocolate Football Crackers
Ha… I know what you are thinking… but these little things are so good. Our little guy thinks these are the best part about college tailgating…
You do have to prepare a little bit because they need some time in the fridge but other than that… these things can be whipped up rather quickly and cheaply.
Old Bay Cream Cheese Dip

From Cupcakes and Cutlery Tailgate Best Dip Recipe
This is one of the quickest dishes you will find on our list of best budget tailgating recipes…
We almost always have all the ingredients in the refrigerator so this is one of our go-to recipes…
Give it a try.
Chicken Buffalo Dip

From All She Cooks Chicken Buffalo Dip
Ok… what tailgate party is a party WITHOUT a great chicken buffalo dip… Literally I believe tailgate parties were invented so we could eat chicken buffalo dip…
Here is one of the best we have found out there.
To save money and time we purchase and cook our chicken in bulk. So if we know that we want to make this for the weekend, we try to cook chicken ahead of time and set aside some for the weekend.
Bacon Jalapeno Macaroni and Cheese Cups

From Diana Rambles Bacon Jalapeno Macaroni Cheese Cups
Michelle turned me onto these little bad boys and I will forever be grateful. Ha…
We have used both the small size and medium size cupcake trays to make them. Both are great for little fingers…
5 Minute Guacamole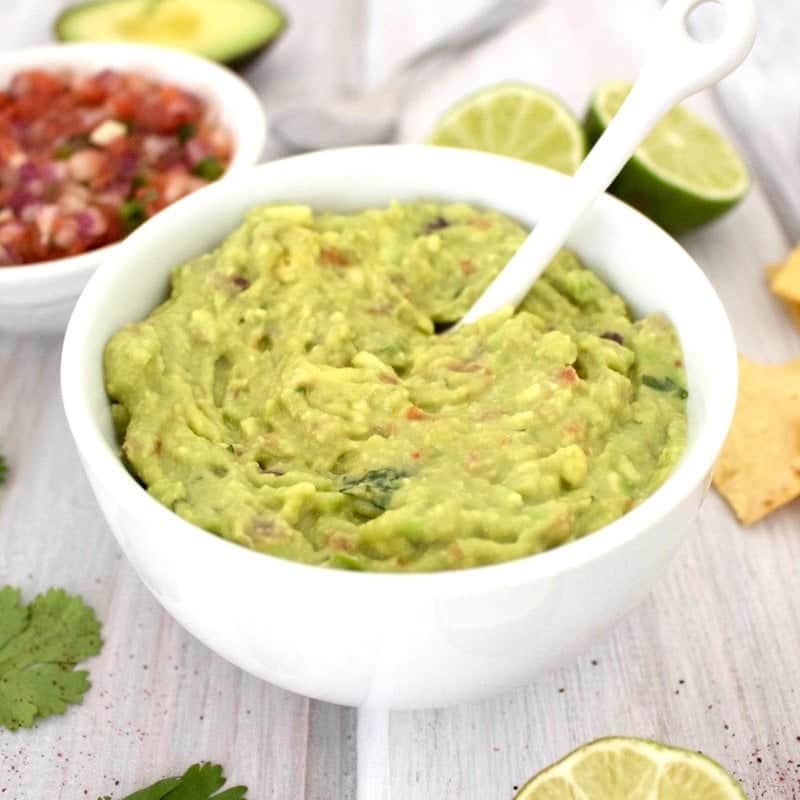 From Vegannie 5 minute guacamole
This dish is great because not only does it taste gooooood but it is also low carb for those trying out the new Keto diets.
Avocados and salsa is all that you need. Enjoy!
Smokey White Chili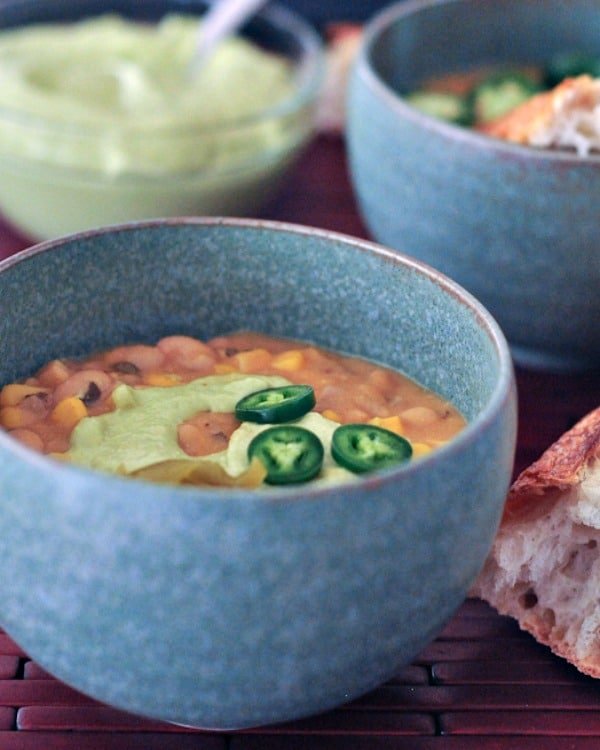 From Spa Bettie Smoky White Chili
Chili… football… football… chili… They just go together… This recipe however will blow all the other chilis that are brought out of the water!
Here are some more recipes that we haven't tried yet but is on our list this year!
We will update and share our thoughts when we do 🙂
Pineapple Pico De Gallo
From The Farm Girl Gabs Pineapple Pico De Gallo
Nutty Toffee Bars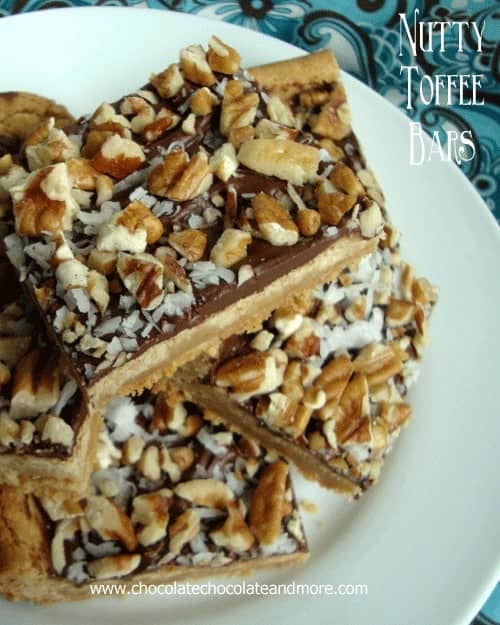 From Chocolate Chocolate and More Nutty Toffee Bars
Peanut Butter Brownie Bites
From Persnickety Plates Peanut Butter Cup Brownie Bite
Sweet Potato Nachos
From Bucketlist Tummy Sweet Potato Nachos
Chicken Roll Ups with Cream Cheese
From Family Food on the Table Easy Chicken Roll Ups
Bacon Wrapped Tater Tots
From Me and My Pink Mixer Bacon Wrapped Tater Tots
Baked Mac and Cheese Cups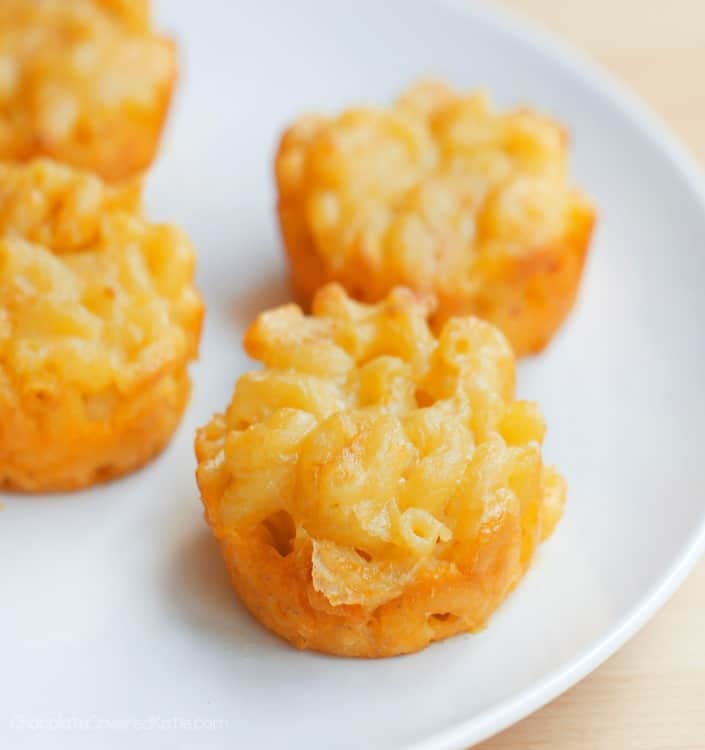 From Chocolate Covered Katie Baked Mac and Cheese Cups
Cheesy Breakfast Nacho Tots
From Climbing Grier Mountain Cheesy Breakfast Nacho Tots
Chocolate Pretzel Nachos
From Gimme Some Oven Chocolate Pretzel Nachos
Tailgator Nachos
From Oh Sweet Basil Tailgator Nachos
Slow Cooker Sweet and Spicy Meatballs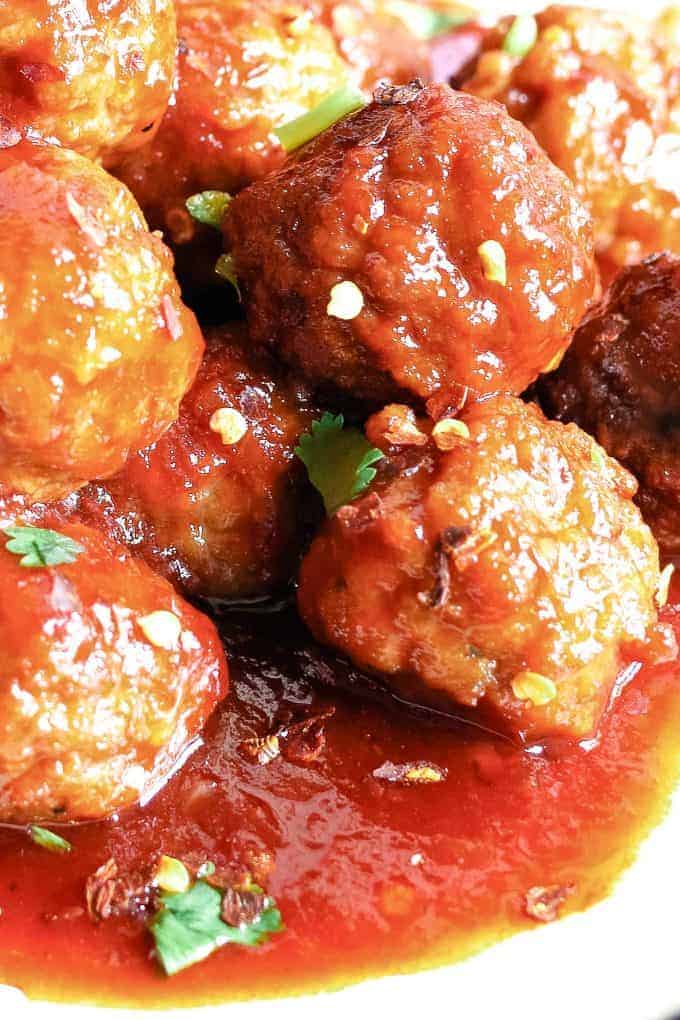 From Honey and Birch Slow Cooker Sweet and Spicy Meatballs
Taco Chex Mix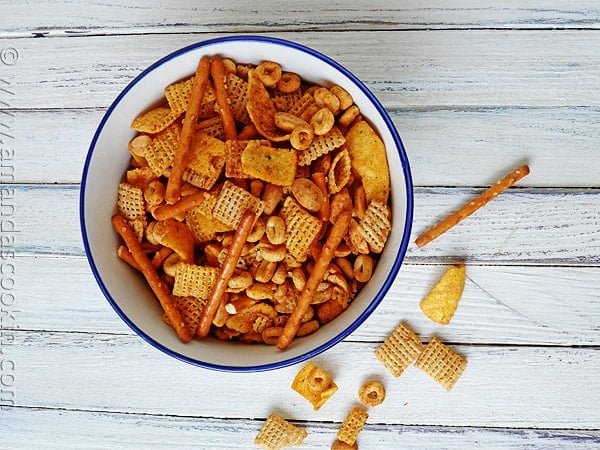 From Amanda'c Cookin Taco Chex Mix
Cream Cheese and Chicken Taquitos
From Lil Luna Cream Cheese and Chicken Taquitos
Loaded Blue Corn Nachos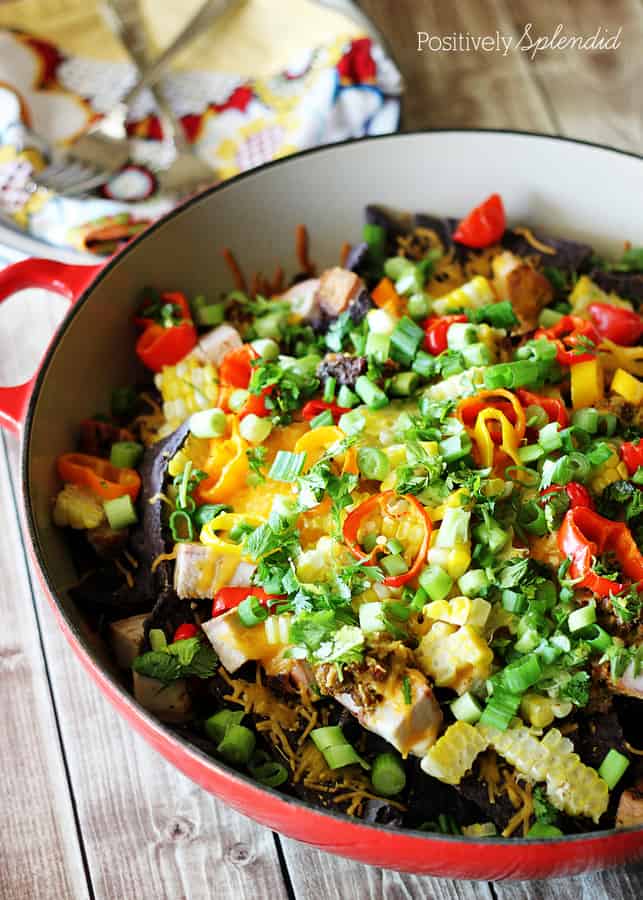 From Positively Splendid Loaded Blue Corn Nachos
What is your all time favorite tailgate dish???
Comment below. We'd love to here from you.
Don't forget to PIN