Want to live on a budget? Looking for cheap and healthy meals that you can eat daily? Well, look no further because we have all the answers you need.
Making such budget meals is easy and you only need a few ingredients that you probably already have in your pantry.
Foundation Ingredients For Cheap And Healthy Meals
The trick to making budget meals is to use main ingredients that you can buy in bulk without worrying too much about food spoilage. This way you will save your grocery budget and you will always have these ingredients available in your home. These include:
Potatoes
Beans
Eggs
Rice
Spinach
They serve as a great foundation for cheap and healthy meals as you can make many delicious items with them. You can do variations in recipes and you will never get bored using these ingredients.
Here are all the dishes you can make using these ingredients as the main star of your dish.
1. Sweet Potato Gnocchi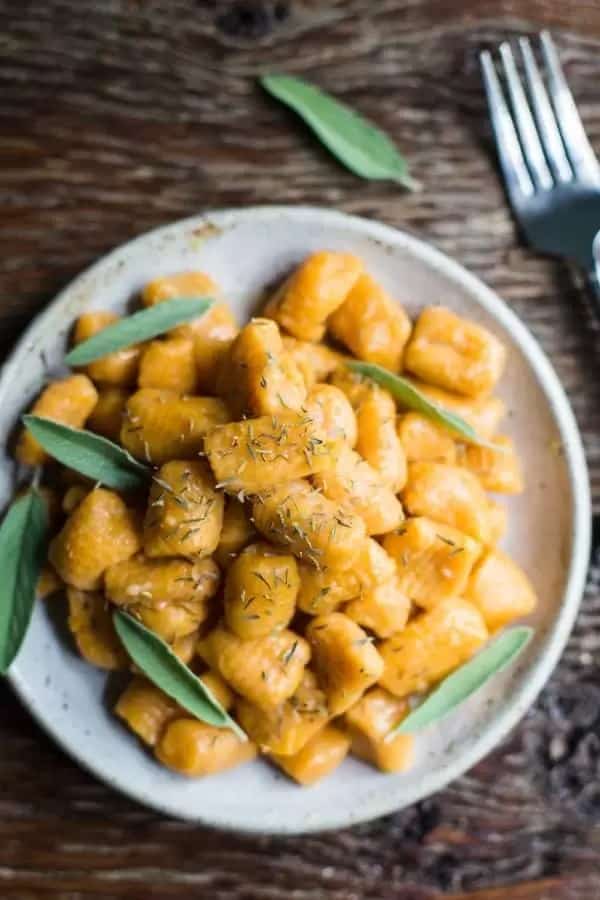 Main Ingredient: Sweet Potatoes
Estimated Cost: Under $10
Nutritional Value: Carbs: 67.8g, Protein: 8g, Fats: 0.7g
This is an extremely simple recipe that only takes an hour to make. It is one of the best cheap and healthy meals. The best part is that you will only need 3 ingredients for this:
2.5 cups of all-purpose flour
Two medium sweet potatoes
2tsp salt
Yes, making this recipe is that simple. Chances are that these items are already in your kitchen and you can make a delicious recipe with them. Here is what you will need to do:
Preheat your oven to 400°F
Take your sweet potatoes and poke several holes using a fork
Put them in a pan and bake them for at least forty to fifty minutes
Set them to cool
In another bowl, combine 2 cups of flour and salt
Flour a surface and then pour the mixture made above
In the middle of the flour, make a well
Once the potatoes have cooled down you have to remove their skin and place them one by one in a potato ricer
Rice the potatoes on the flour
Once ricing is done, sprinkle some flour on your hands begin to knead the sweet potato and flour
Keep at it until it is completely mixed
Make sure you don't let the dough get sticky
Roll the dough in a ball and then cut in 8 pieces
Take each piece and roll it in a long log that has a thickness of 0.5 inch
Cut one-inch gnocchi pieces
Using a fork just press the grooves in each piece
To cook it, you have to heat a pot of salted water and bring it to a boil
Add the gnocchi and let it be for a few minutes
When it floats to the top then leave it for thirty more seconds and remove it from the pot
Top it up with any sauce and enjoy your gnocchi!
2. Black Bean Tacos

Main Ingredient: Black Beans
Estimated Cost: Under $10
Nutritional Value: Carbs: 46.1g, Protein: 10.6g, Fats: 12.6g
This recipe will take you 10 minutes to make and it will easily serve four people. This is my fave for cheap and healthy meals list. Here are the main ingredients:
1tbsp olive oil
Eight corn tortillas
½ diced large onion
1 ½tsp chili powder
½ tsp ground cumin
¼ tsp kosher salt
A can of black beans, drain and rinse
¼ cup of water
Salsa
Sliced avocado
Shredded cabbage
Lime wedges
Here is what you need to do:
First, heat the oil on medium-high. Once it's hot, cook the onion till soft. Mix the chili powder, salt, and cumin. Also, add the water and black beans.
Once this is done, cover the pan and reduce the heat to medium-low so it can simmer. Let it be for 5 minutes then open the pot and mash half the beans. Simmer the mixture till all water is gone.
Then heat the tortillas whichever way you want. Fill the tortillas with the black bean mixture and add the salsa, cabbage, and avocado. Serve with lime wedges and you are done!
3. Poha

Main Ingredient: Rice
Estimated Cost: Under $10
Nutritional Value: Carbs 96g, Protein: 12g, Fat: 6g
Poha translates to flattened rice and this dish can have many variations according to your preferences. However, here is a basic but yummy poha recipe to make. Ingredients that you will require include:
1 ½ cup flattened rice (poha)
½ + 1/8 tsp salt
¼ tsp turmeric
1/3 cup green peas
2tsp oil
1 ½ cup peanuts
½ tsp mustard seeds
1 small red onion
10 – 12 curry leaves
1 green chili
¼ tsp sugar (this is optional)
1tbsp chopped cilantro
½ lemon juice
To make this recipe, add the poha to a strainer. Rinse it till it becomes soft. After that, add turmeric and the ½ tsp of salt to it and combine. Keep this aside.
In another pan, heat some oil on medium heat. Once the oil is hot enough, add some mustard seeds and let them pop. Add peanuts to it and sauté till they turn brown.
Add chopped onion, curry leaves, and chili. Cook them till the onion is soft. Add the green peas as well and mix them. Cook for two more minutes. Once all this is done you have to add the poha and mix it to combine.
If you want to add more salt only then add the 1/8 tsp of salt. Add cilantro and sugar and cover the pan to let it cook. After two minutes take it out and serve!
4. Omelette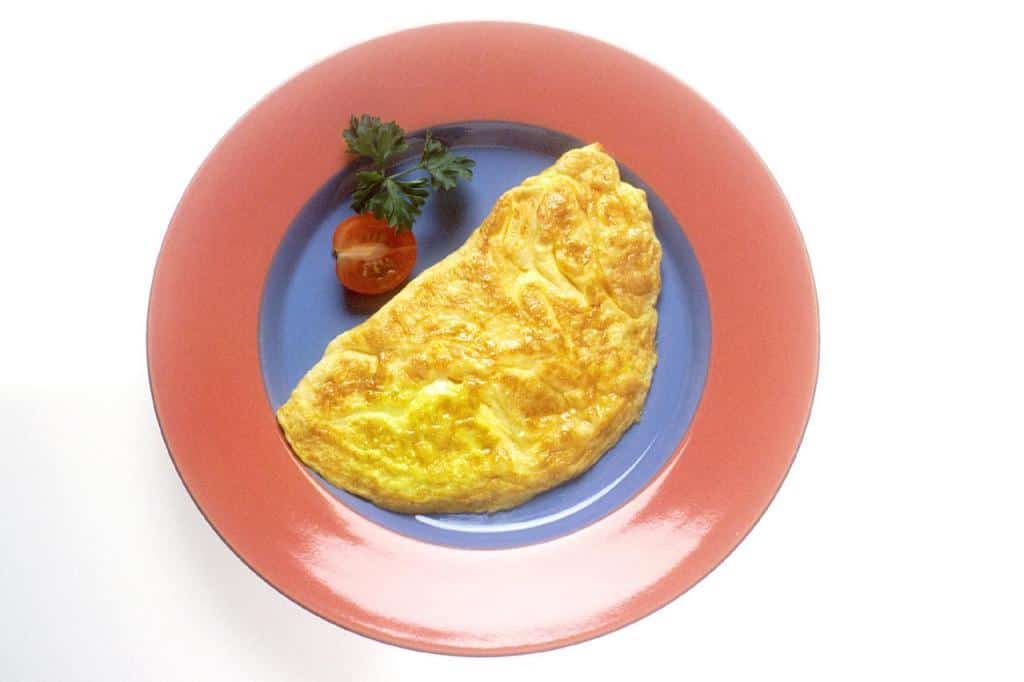 Main Ingredient: Eggs
Estimated Cost: Under $5
Nutritional Value: Carbs: 0g, Protein: 20g, Fats: 22g
Eggs are great and an omelet can be eaten for breakfast, lunch, or dinner! Here is what you need for this simple recipe:
3 beaten eggs
1tsp sunflower oil
1tsp butter
Beat the eggs and season them with your choice of seasoning. Heat the butter and oil together in a pan on medium-low heat. Just when the butter is melted and starts foaming then add the eggs.
Let it cook for twenty seconds and then scrape a line in the middle with your spatula. Swirl the pan so the extra egg can be filled in this middle line. Keep doing it till the entire egg has set.
You can add your choice of fillings here. You can add many things to eggs so if you want to add anything else then do it in this step and then fold the egg in half. It is now ready to serve!
5. Spanakopita

Main Ingredient: Spinach
Estimated Cost: Under $10
Nutritional Value: Carbs: 38.8g, Protein: 21.4g, Fats: 20.6g
Here is what you need for the filling of this recipe:
16 oz chopped spinach
1 large finely chopped yellow onion
2 bunches of finely chopped flat-leaf parsley
2 minced garlic cloves
2 tbsp extra virgin olive oil
4 eggs
Ground black pepper
2 tsp dried dill weed
10.5 oz crumbled feta cheese
To make a light crust, you will need:
One 16 oz package of filo pastry sheets
1 cup extra virgin olive oil
First, you need to preheat your oven to 325°F. Till then, make the filling by adding all the filling ingredients in a mixing bowl and stir them until they are all properly combined.
Unroll the filo sheets and keep it between two lightly damp cloths. Take out a 9.5-inch x 13-inch baking dish and brush it up with olive oil. After that, line the baking dish with 2 sheets of filo pastry and let them cover the sides.
Brush them with olive oil and then add two more sheets again. Then brush them with oil again. Keep repeating until at least 2/3 of the filo sheets are used.
Spread the filling on the crust and add two more sheets then brush with olive oil. Continue piling the sheets like this and at the top layer brush it with oil and sprinkle some water.
Bake in the oven for an hour or till the filo crust is golden brown. Take it out, cut it up, and enjoy!
Final Words
These recipes are the cheape and healthy meals that actually taste good (in my opinion). They barely cost anything and they are fairly easy to make. So, get cooking now.