After a chilly, stormy winter, the UK is tentatively waking up from its annual hibernation and sorting out all those jobs we've put off over the cooler months! From house repairs to cleaning, there are various bits and bobs we need to take care of before we can truly enjoy the best of the summer weather.
To help you get on top of your to-dos, here are four important maintenance jobs everyone should look at this spring.
Get your vehicle checked
Over winter, our vehicles take a real battering, being hit hard by freezing temperatures, wet weather, degraded road conditions and plenty of dirt and grime.
The result is that, by spring, there can be all sorts of mechanical issues brewing, so consider taking your car in for a light service – particularly if your MOT is coming up in the summer. That way, you can deal with any issues well in advance and budget effectively for any work that's required.
Repair any woodwork
With the UK's housing stock seeing its fair share of vintage properties, there are many homes at risk of having wooden components damaged due to brisk and windy winter weather.
Damage to windows, doors and other fittings can soon become an expensive headache if left alone, so be sure to give your property a clean sweep to make sure nothing is being threatened by peeling paint, rotten wood, or woodworm.
If you find any problem areas, enlist the help of a trained carpenter.Then be sure to paint over or treat any exposed wood so your home is completely protected.
Spring clean
According to TV retailer Thane Direct's 2022 Spring Cleaning Survey, 93% of households spring clean at least once a year, with over two-thirds taking between two days and a week to complete the job!
That's a significant stretch of time – to make sure yours is quicker, be sure to get rid of any items in your house you don't need. This makes it easier to give your home a deep clean – your bedrooms, living room, kitchen, patio, and decking, and do not forget your hard-to-reach glazing either to maximize how much light can stream inside.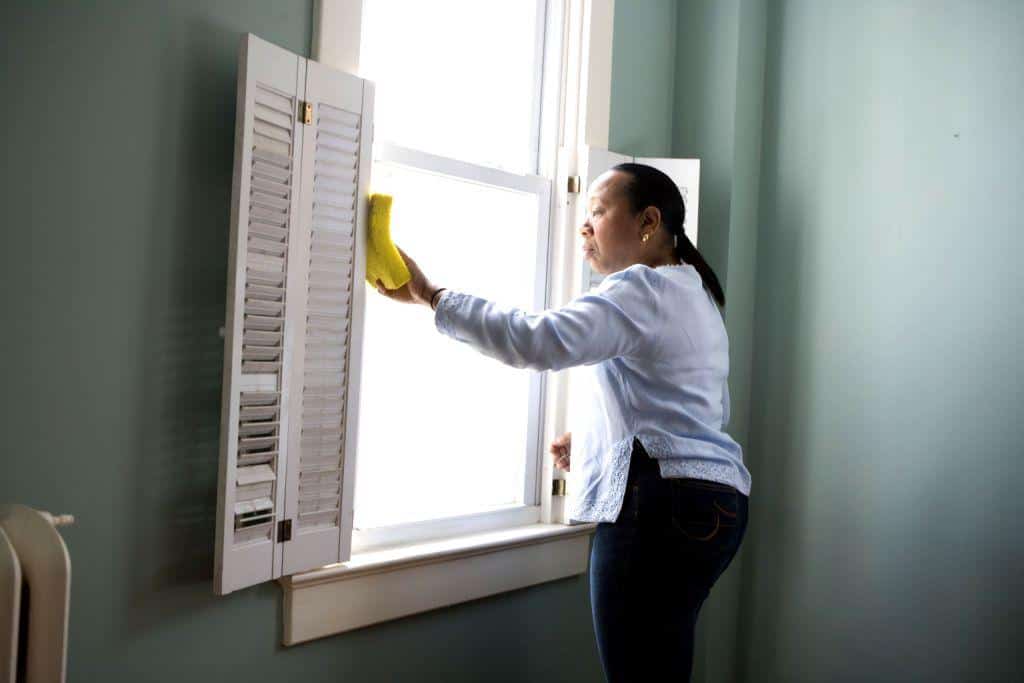 Tidy up your garden
Spring is an important time for keeping up with your garden and can determine the health of your plants for the rest of the year. According to the Royal Horticultural Society, important tasks for April include weeding, feeding shrubs and roses, sowing grass seed, and tying up any climbers before they start their annual growth spurt!
Keeping our homes and possessions maintained is important if we want to keep a handle on our finances, and with the tips above, you can nip more expensive jobs in the bud. What tasks have you completed so far this spring? Let us know in the comments!